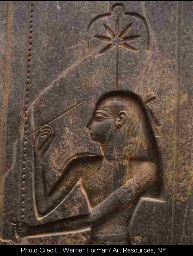 History of Marijuana Cultivation
Since the dawn of civilization marijuana has been an invaluable source of paper, food, rope, clothes and fuel materials.
The constitution of America was written on hemp paper. The cannabis plant can be grown almost anywhere and they are very resistant and require no pesticides. The 3 different type of plants are the sativa, Indica and the ruderalis. THC is the main chemical compound that causes the mind altering effects in people. In 1941 manufacturer Henry Ford made a car mainly out of hemp products and it used ethanol for fuel. The first President of the United States of America George Washington grew hemp at Mount Vernon where he used dogs for security. The plants were used to make rope. In 1996 California became the first state to legalize marijuana for medicinal use. Today over 20 states have laws legalizing marijuana in some form or another. Only Washington and Colorado State have legalized marijuana for recreational use, while the other states only have legalized the plant for medical use.


Medical Use of Cannabis
The medical uses of marijuana have been used for pain and illnesses since ancient times. These all-natural plants were the cure for nausea and stomach problems. In present time medical use of the cannabis plant helps AIDS patients with their appetite and nausea and cancer patients use the miracle plant to get through the harsh process of chemotherapy and MS patients use it for the pain in their bones. The oil from the cannabis plant has had magical effects on people who believe the oil made from the hemp can cure gum disease, migraines, muscle pain and even said to cure skin cancer. Patients introduce the medicine into their body in methods like inhaling the marijuana using a vapor apparatus or taking pills, eating cookie and brownies, butter and all different and inventive foods. I am a big fan on all natural pain relief remedies, if people can stay away from synthetic and chemical drug based temporary pills then I'm all for it.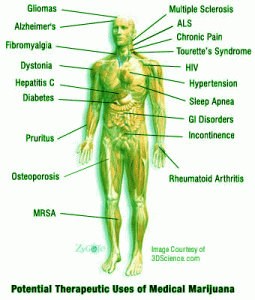 I-502 Security Camera Law requirements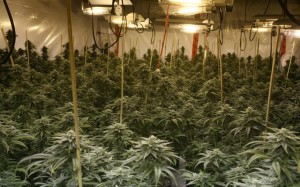 States that now allow people to grow and cultivate marijuana have laws, rules and special requirements to be able to grow and cultivate legally without having problems and BIG fines. Here at SecurityCameraKing.com we have top-notch reliable I-502 Security Camera systems. Even if it's your first time trying to pass the inspection to obtain your license to grow or your 3rd time trying to pass the inspection without problems that hold back the growing process, then you should consider a STRONG standalone unit like the NVR-LT128.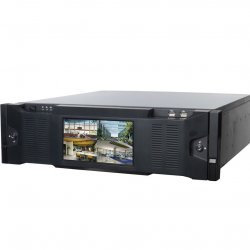 This unit meets the camera resolution requirements recording at 1080p at 960fps using 32- 2 megapixel IP cameras like the IPOD-EL2MPIR50 that have time and date stamp capabilities and night vision will be more than enough to cover all controlled access areas, security room areas, all points of ingress/egress to the exterior of the licensed premises day and night.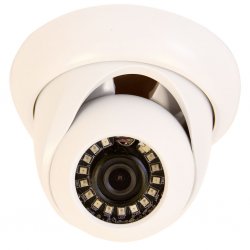 All of the point-of-sale areas will be covered and have capabilities to identify activity within the required 20 feet of all entry and exit points and the entire perimeter fencing and gates enclosing any outdoor grow operation. This 2 megapixel IP indoor/outdoor with IR dome camera would completely fulfill the needs of the indoor and outdoor environment that is needed to pass the I-502 security camera inspection. This camera can be power by POE or 12V adapter making it really easy for the install.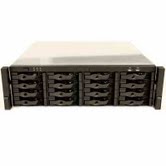 The NVR has a dual core processor and 4GB of DDR3 Ram and it has the capacity to hold 16 – 7200 rpm Seagate SV-35 (3 terabyte) quick hot swap hard drives totaling in 48TB of internal storage which also meets 24 hour a day for 45 days of recording I-502 security camera requirement. When having the issue to secure the NVR from theft, tampering or vandalism we recommend using the LOCKBOX-EX, this a 16 gauge steel security NVR lock Box with a custom fan to keep the unit running cool. The lock box will only give access to the key holder. The hot swap hard drive feature is brilliant when you have to copy a hard drive for police or state officials on the fly.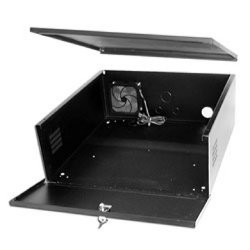 Employee requirements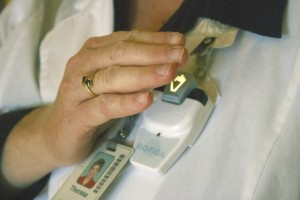 The I-502 requires all employees on the licensed premises to have and properly display an identification badge issued by the licensed employer at all times while on site. Having a complete Security Camera I-502 compliant reliable system is essential when having to monitor and record for security and state reasons but what about access control security measures that the I-502 inspections may require?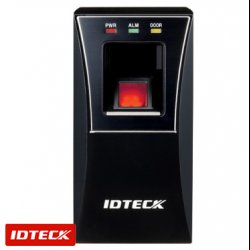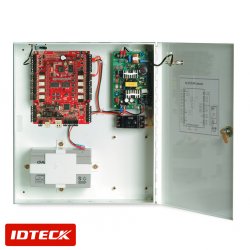 TechPro Security Products offers access control packages that include the iEDC 8 door access control board. This package includes free enterprise server 16 door management software (for a limited time only). The software enables you to configure access control, time and attendance, visitor management, ID badging, video surveillance and elevator control. There are 16 input ports that you would use to configure biometric readers, Push to Exit buttons, card fob readers and door sensors. Your relay output ports would be used with alarm systems and locking apparatuses like Maglocks, door strikes and gate locks. When access control is configured properly you can limit access to anyone from your establishment 24 hours a day 7 days a week.
Traceability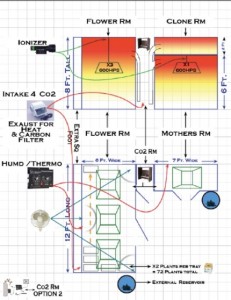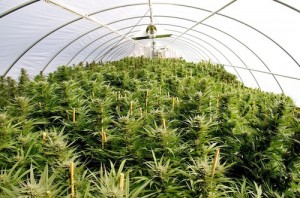 The I-502 security camera law requires all licensed grow operations to keep track of all production of marijuana from seed to sale. Basically you must have recorded Camera footage showing evidence of where ALL the cannabis plant went like the seeds, clone, trim, leaves and other plant matter. Like in all businesses there's always a waste of product so having the complete camera system allows the license holder to have proof of any wasted cannabis material. Having a piece of mind when handling a business as sensitive as this is vital for success. Remote viewing and recording to the cloud is also a great feature for insuring yourself that you are in compliance with the law, state and police officials. They need access to all record events of the licensed premise where the marijuana is being grown and cultivated at all times. TechPro Security Products uses Web service interfaces, TechPro PSS and SmartPSS software that is user-friendly so any official can use it to access the IP cameras remotely from anywhere in the world that has internet access.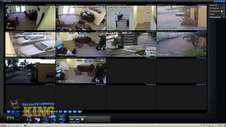 I think it's great that legalizing marijuana can benefit the economy along with great tax income by the state. It has created more jobs and opportunities for self-employment while helping unfortunate suffering patients with pain and illness management on a natural bases. On the flip side it's a state law but we all know that the federal government has full authority of the law so if they really wanted to they can arrest and confiscate all assets of the grow operation. Whatever the case is, I still support the medical use of marijuana for patents that are suffering from pain and sickness and if it's my job to make sure that the licensee security camera system is running perfectly it would be my pleasure to get the job done.