Cameras have changed completely since their inception. Some of the first images were of a piece of paper with silver chloride. The images were mostly dark shadows with no real details. Nicephore Niepce was reported to be the first person to create those images. Unfortunately his "pictures" would become entirely dark over time. The entire process was very cumbersome. You would need special chemical baths for the film to be developed. This was all around 1786 unfortunately Nicephore Niepce did not live long enough to see the fruits of his labors. About twenty years later the Box camera came to light. Although cumbersome it did start to produce quality images for the time period. The severe downside was the exposure times are very long, 3 hours long to be precise. Through the 1900s cameras of this style were the norm. Most were limited in application.
As you can see these cameras need a serious stand built for them so they can be motionless during the exposure time, and whatever you are taking a picture of would need to be motionless as well. These cameras worked well for people when everything was going a little slower than today. Those pictures are a good fit for picture albums and other typeset print media, i.e. books and pamphlets.
Today cameras are all about where and what you can put them on or in. After a trip to the doctor's office it is a little unnerving what they can now look at in full color. Cystoscopy is a test that looks at the inside of your bladder to determine if you have any urinary tack issues. Cystoscope is the instrument that is used. This picture is of an actual cytoscope: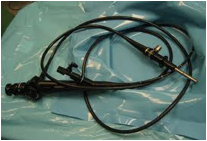 This camera allows your doctor to look at what has been bothering you. Now this is as closed circuit Television as it gets. The video feed is piped directly to a monitor for the doctor to look at and any brave family members you have with you. A cytoscope is a water proof camera for obvious reasons, so it is great for wet environments.
Working Length:
370mm
Angulation:
210° Up & 150°Down
Field of View:
120°
Depth of Field:
3mm-50mm
CV-1.5 Insertion Tube OD:

(1.5mm Channel)
4.7mm x 5.4mm
These specs vary depending on where you get the camera scope from, but as you can see it is very small.
Another type of radical camera is a bronchoscope. It is designed to allow a doctor or physician to view the inside of your respiratory tract.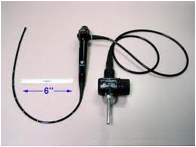 Depending on the procedure the care provider will go through the patient's nose or mouth. During the procedure the device will pass though the throat and into the airways of the person. The Scope itself consists of a camera with light attached. It is like your own camera crew only they are in your lungs. Once inside the camera can see any blockages or inflammation the patient maybe having an issue with.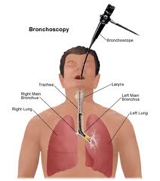 As cameras have grown in popularity people have gone above and beyond as what they will put a camera on. The following picture is a novice that understands the importance of being able to record around their vehicle.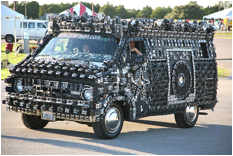 On a professional level UPS has found the need to place cameras on their delivery trucks. There are three main reasons for this straight from the UPS driver. The first and most obvious would be to prevent and track theft. The second reason is to help the driver to prevent getting into accidents. The third reason is to prevent general mayhem from people around the truck, such as people trying to hitch a ride on the back of the truck. Apparently it happens more than you or I would think. Almost weekly people are being booted from stealing a ride on the back of UPS trucks. That is about as bright as skitching a ride on a skateboard by hanging onto someone's bumper.
Another great use for IP cameras is to use them on rental items such as quads or four wheel drive vehicles. I have a customer that has set up several rental business with IP dome cameras on their equipment and then they sell the video back to the customers too, so not only does it video of any negligence people can get a movie of the crazy stunts they probably were not supposed to be doing as well. Motor cross as a whole has been growing with more widespread use of helmet cams. Riders are now able to share their sick rides through the forests, the dunes, or on tracks. Before all of this was only seen with recording equipment that the television and cable networks had.
Nascar has taken cameras to the next level with putting them on the cars. Nascar has a service called "RaceBuddy" It is very cool if you are into racing. You get six video feeds from the driver. Next you get in and outside views off the car. Also you get the backstretch cam which is amazing being able to see the leader with everybody on his tail. Then you get video from the pit crews and pit road. This is all done over the internet so many users can be logged in to look at all the different camera shots. What makes RaceBuddy so innovative is how they use the video stream on a website. Any camera or DVR has a limit to how many users can log in at one time. Taking the RTSP stream to a webserver so only the webserver actually logs in then multiplies the feed to users on the website is brilliant. This method lets as many people to view without overloading your own network.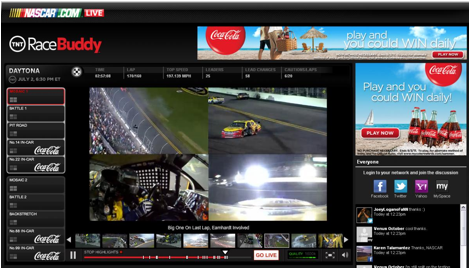 School busses and regular public transit has been installing more and more cameras for public safety. The installed cameras on busses help resolve differences between passenger and another passenger or issues with the bus driver. There is now a way to make sure the people on the bus and the operator all doing the right thing. This also helps the operator do some of the more important tasks like drive in heavy traffic not mediate a dispute between riders.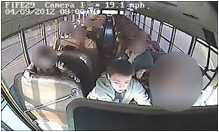 Not that our loving children are doing anything wrong on the bus while going to school, but it is always good to be sure especially in a court of law.
Cameras are getting smaller and smaller as the technology matures. From the medical field to racing, and law enforcement cameras are making every picture worth a 1000 words. The scope of a camera has changed from entertainment to tools of the trade and these tools are getting more precise as time goes on.