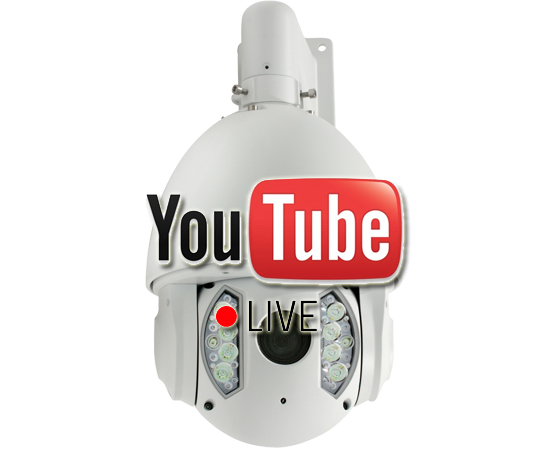 I just had a customer call in and give me a challenge to see if our IP cameras would allow her to push the video feed to a YouTube Live Streaming service.  The customer wanted to use an IP Pan Tilt Zoom (PTZ) Camera feed to display the video in place of her Webcam. She wanted to take advantage of the fact that in her back yard she sees wild animals which can be displayed on YouTube Live and can be used to gain Subscribers and obtain Ad Revenue.
Lets start with the items that we will need:
Hardware:
An IP Pan Tilt Zoom (PTZ) Camera
Computer
Software:
I have chosen this IPPTZ (IPPTZ-EL2MPIR250L30X-AT) for this demonstration because this camera will track movement and provide the footage that my customer is looking for. This IP PTZ is a high definition 2MP camera which will deliver 1080P resolution as well as a long range of "zoom Ability" with its 30X Optical Lens. The Camera's Algorithm works as follows. If the camera sees a change in pixels it sees this as an object moving, so it follows the object. You can also set a Virtual Trip line and other ways to activate the motion features of this camera. Once we have installed the camera into the desired area to get the best angle possible we will need to get the RTSP string from the camera. For this you can use an application called Onvif Device Manager.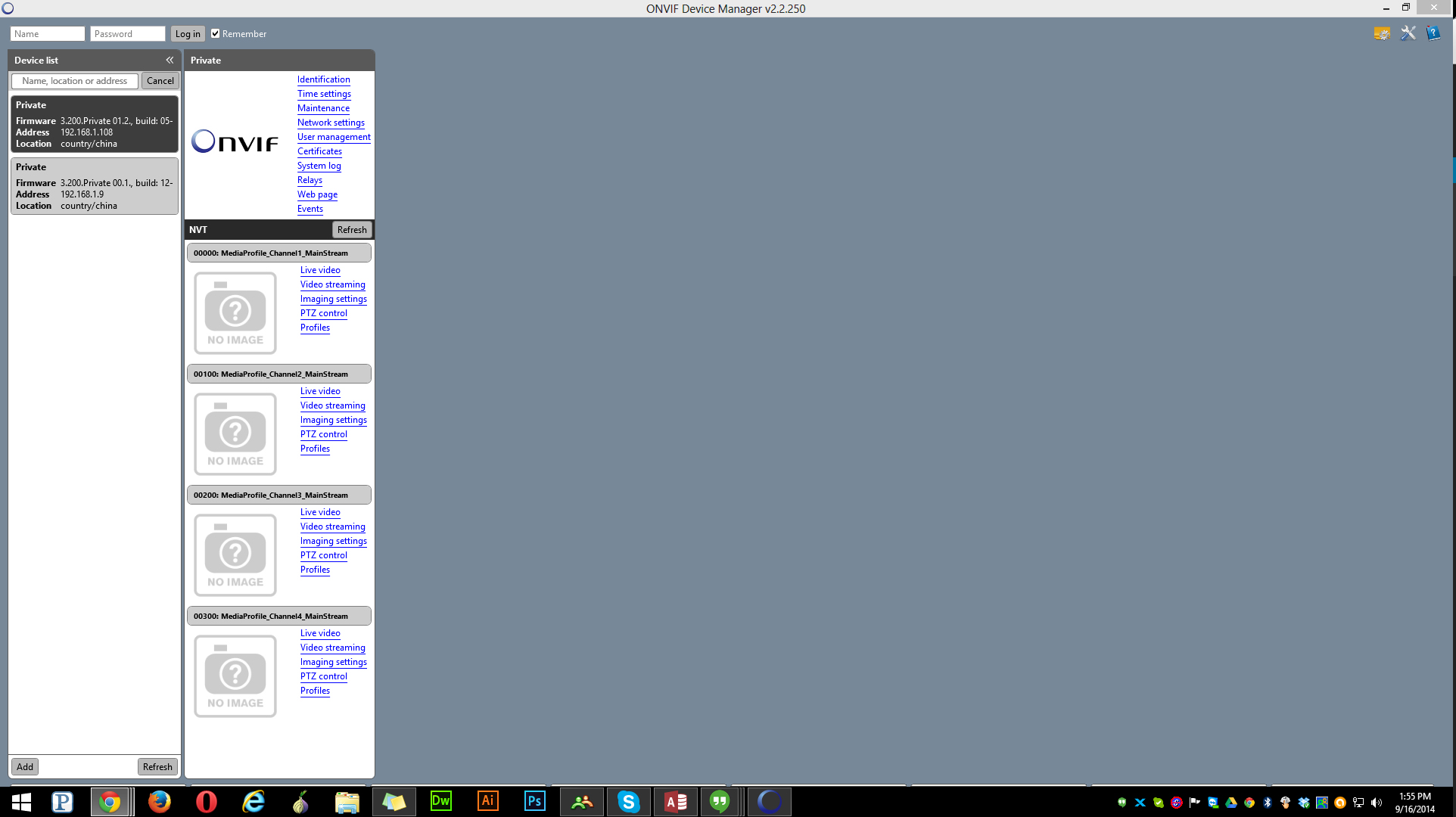 You may notice on the image you can see that our camera is on IP Address 192.168.1.108. I have changed this to 192.168.1.160 since I have another device on the network with this IP address and was giving me a conflicting IP error.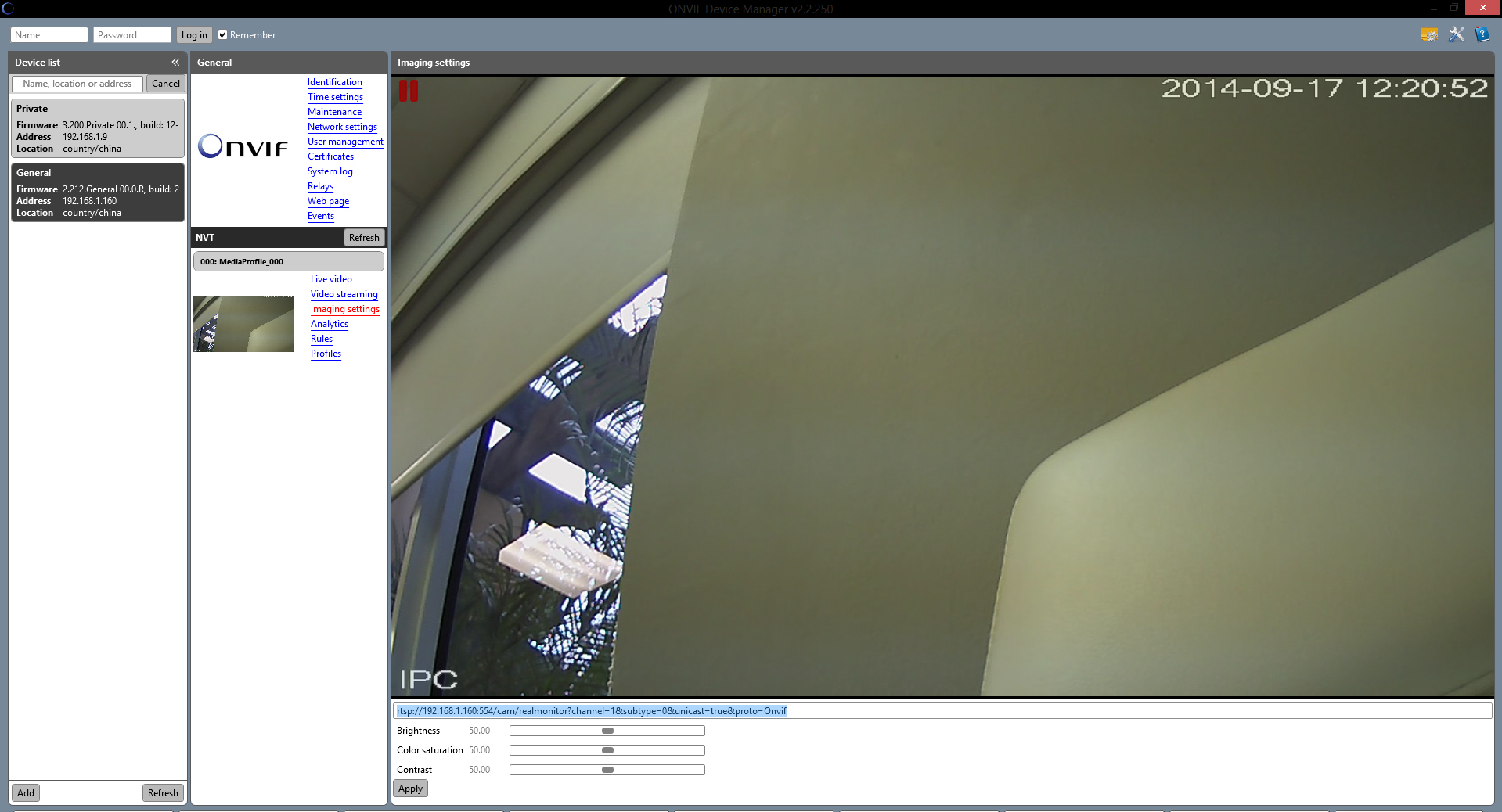 Once you have clicked on the correct camera you can navigate to "Imaging settings" when you see the video feed right below the video feed. I copied to my clip board the string "rtsp://192.168.1.160:554/cam/realmonitor?channel=1&subtype=0&unicast=true&proto=Onvif"  
This is the string that you need to define on the Wirecast Software.
Some Pro Tips to learn what you can do with this string is the following:
channel: Channel, 1-8; subtype: Code-Stream Type, Main Stream 0, Sub Stream 1.
Once you have obtained this we will be focusing on the software that will enable us to utilize the RTSP feeds and output it to Youtube.

Wirecast from Telestream is a live video streaming production tool that allows Mac and Windows users to create live or on-demand broadcasts for the web. This software is widely known with Youtube users which at one point where looking for software that allowed them to cue up videos from cameras. Since recently they have added the ability to utilize RTSP, RTMP and other feeds to them we can use this software. The software has a trial period that you can utilize but the downside of the software is the fact that you cannot test the RTSP feed unless you have the Pro Version of this.
Once you have installed the software we can jump into setting up Wirecast to receive the feed.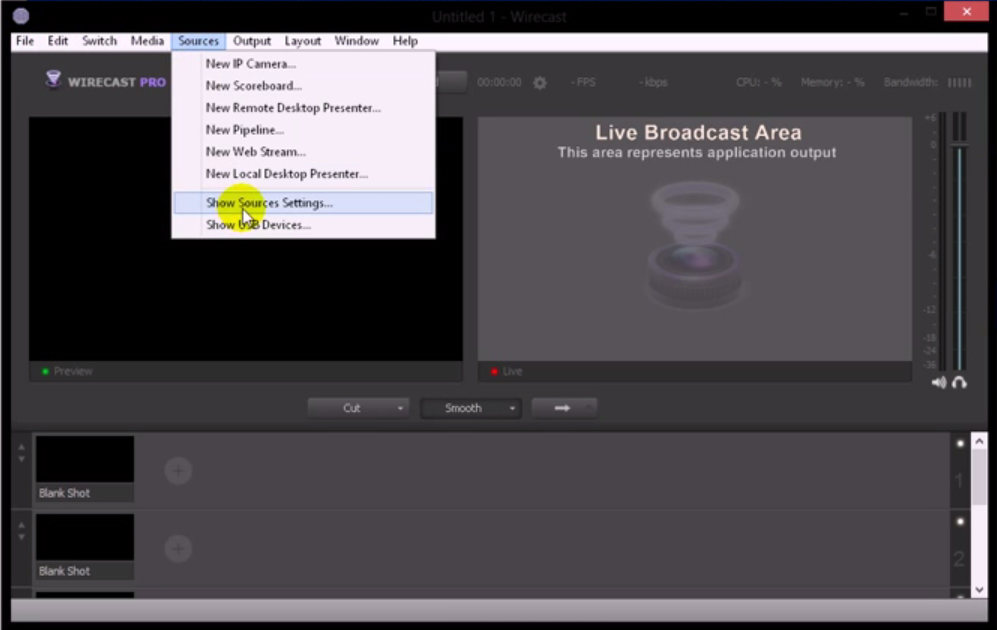 Navigate to Sources tab, on the drop down you will see "Show Sources Setting" and a pop up window will appear.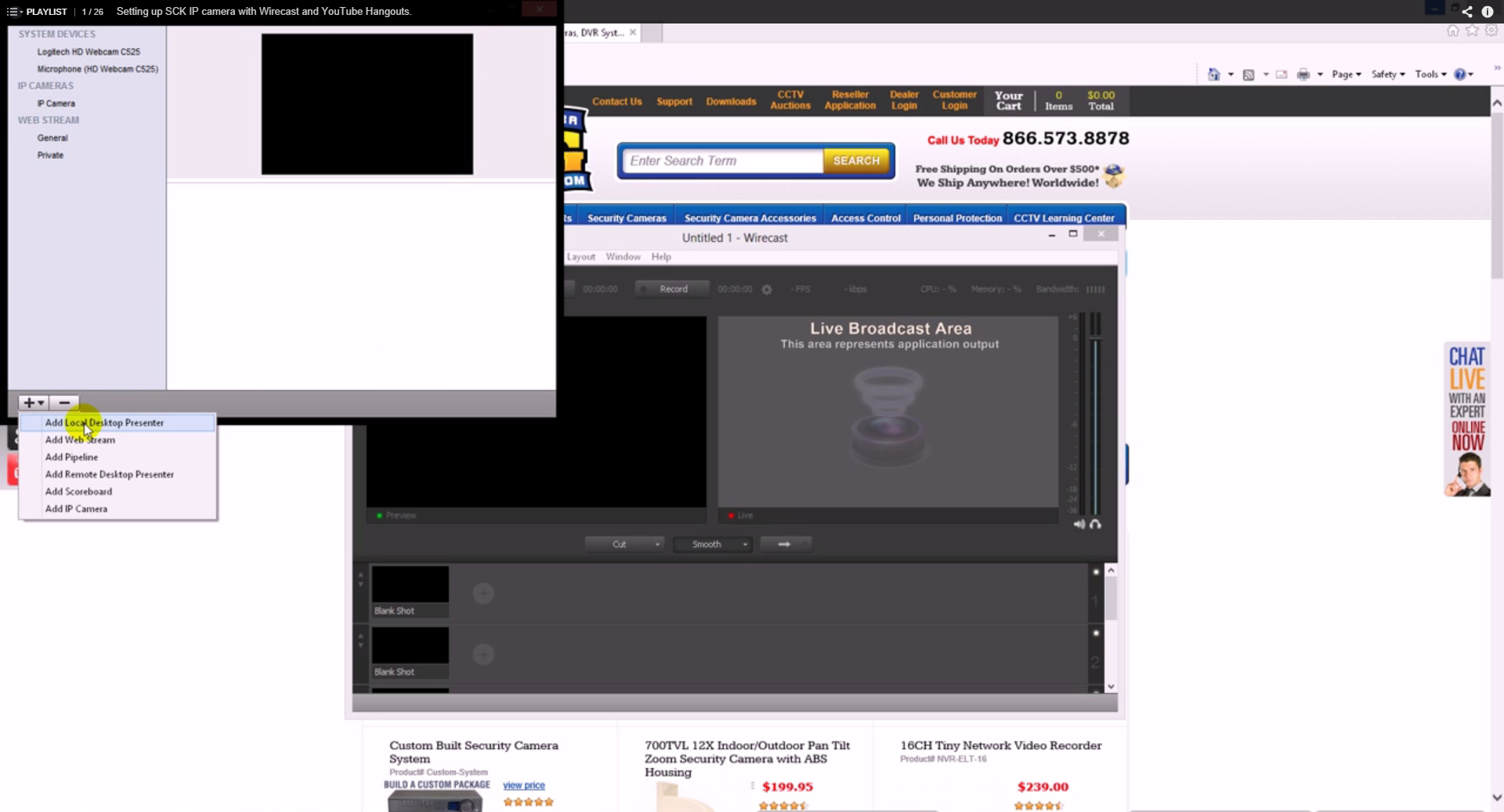 In this window you can select the video sources. In our case we will go ahead and create one by navigating to the "+" to add our cameras RTSP feed.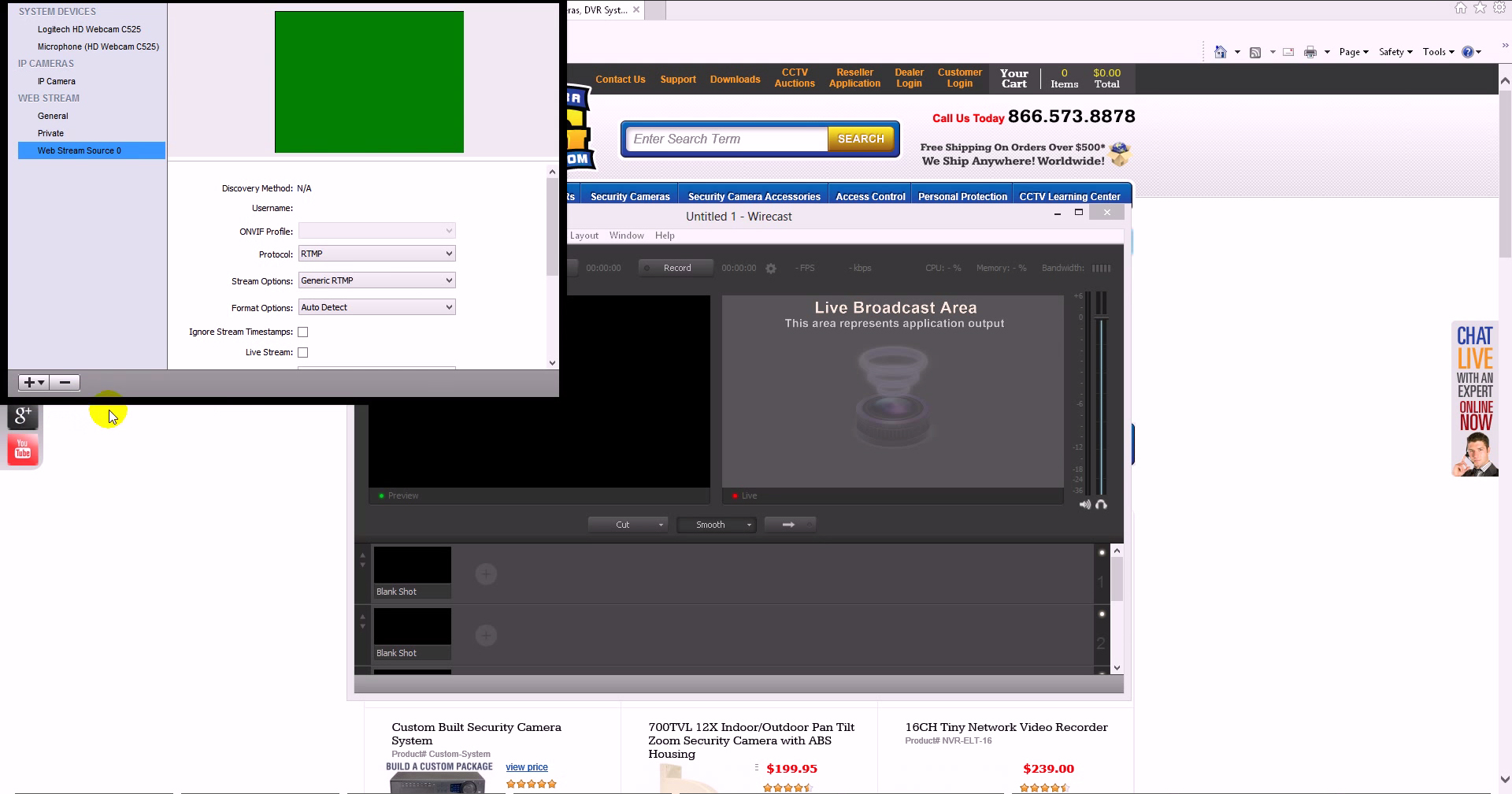 In the new window selection you will navigate  to  Protocol and select "RTSP". Once you have selected the correct protocol you want to tick the radio button "Live Stream" and input the RTSP string that we have copied to our clipboard into the "URI" text field.
To simply test that all of these settings are correct just click connect. On the window above the settings you will see the live feed, if you can see it properly save your settings and close this window.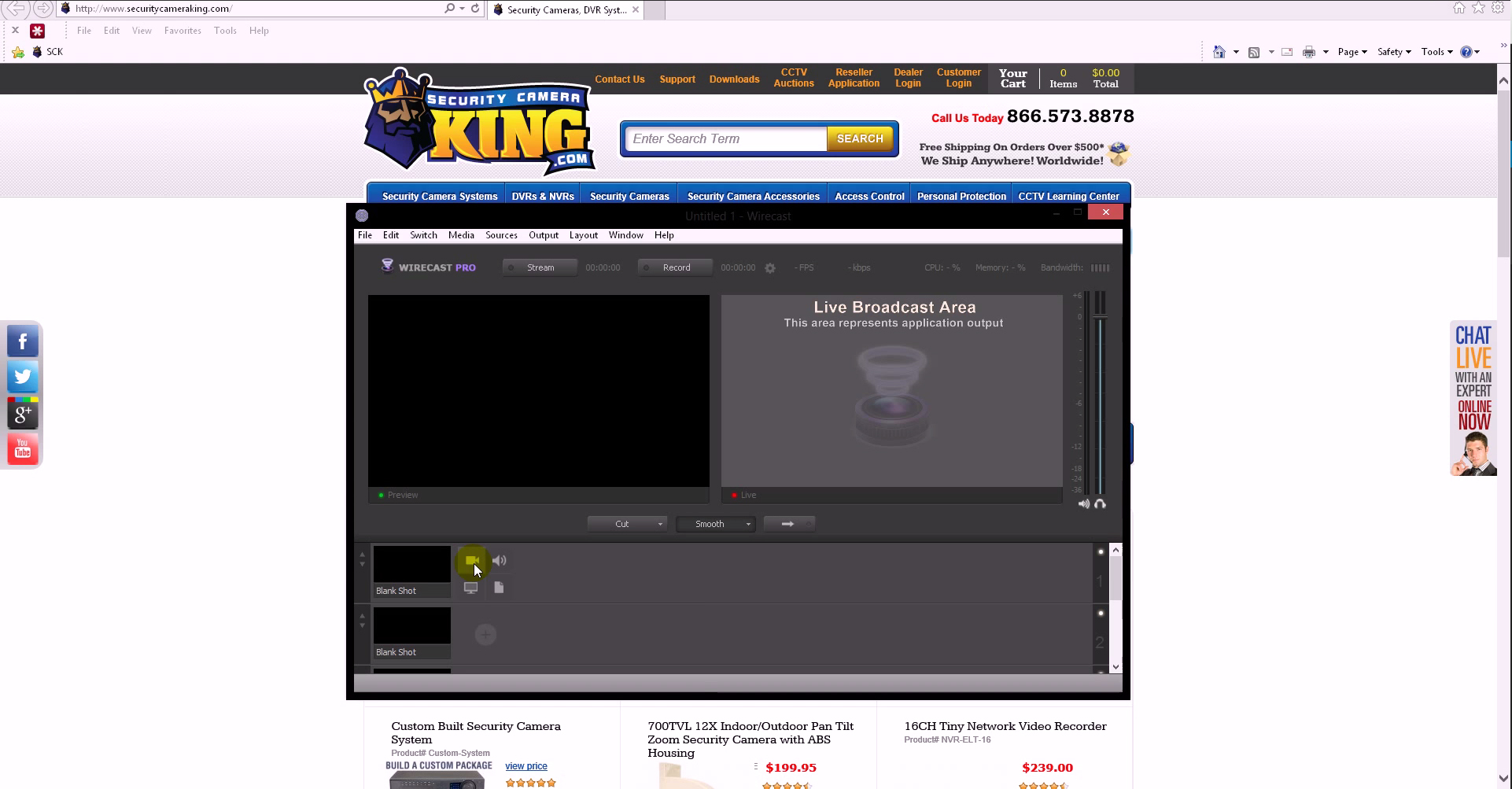 Now we move to opening the feed onto your cue window. We do this my clicking on the camera logo and selecting "Add Web Stream Source 0 Shot". Once you have done this you will see the feed in the preview section. Once we have done this we need to start the Live Feed by pressing on the Right arrow.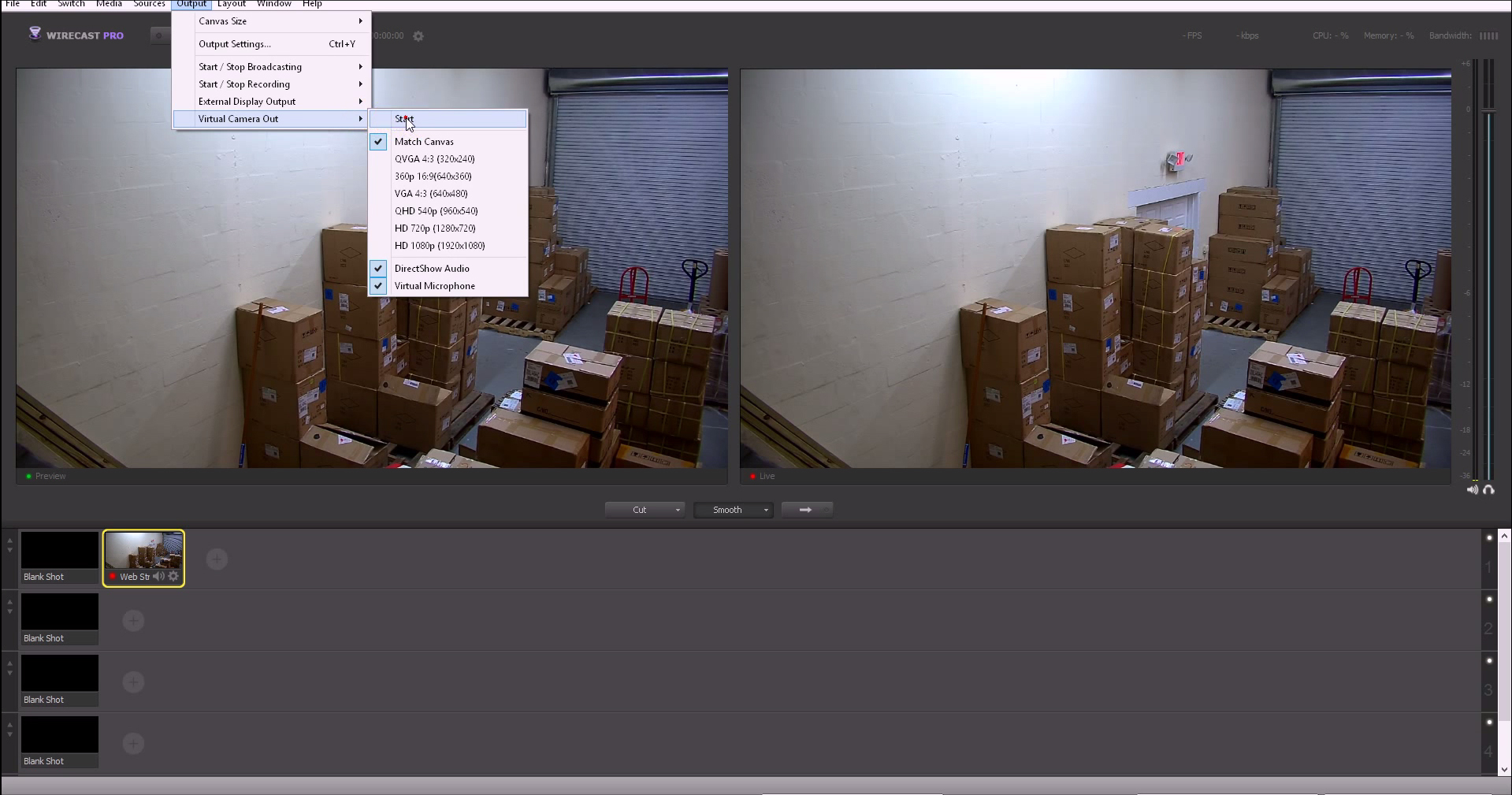 We then navigate to the Output Tab and click Virtual Camera Out on the Drop down, then click on "Start" to start this service. Make sure that the Check Mark for Match Canvas is selected and if the camera has a microphone select the Audio sources. In my case I did not add a microphone and did not test if this was possible.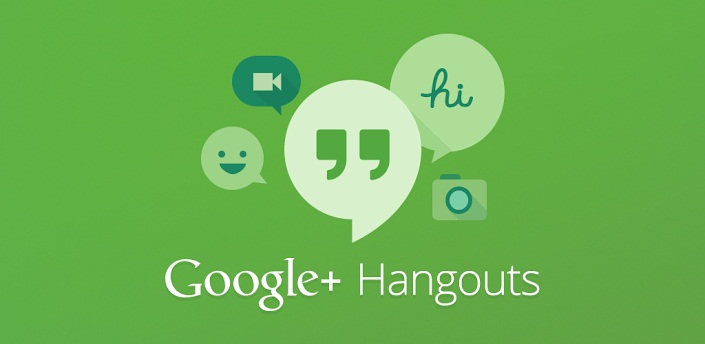 Once you are set with Wirecast, and your camera is good to go, we will focus on Google Hangouts and start by verifying if the video feed from the Virtual Camera Service that Wirecast produces is working properly.
Optional*
You can utilize other feeds to display on your YouTube Live feed. In my case I selected My 720P camera then used a "Smooth" transition Cut to go from one feed to another just in case I want my viewers to see me while I am Live Streaming. 
Once you have this set up you can go back to the Hangouts Window and click on "You". This will start a buffer and once that is finished you will see a Green Button called "Start Broadcast". This will start your Broadcast. According to YouTube you have the ability to broadcast for up to 8 hours continuously. If you have subscribers they will be notified that you have a live session. You also have the ability to create a live session and set up a time and date allowing your viewers/subscribers to plan accordingly and watch your show.
Here is a video Illustrating how I have set up the Camera and software to get a good result and have my 2mp cameras feed go to the YouTube Live stream and have other options like utilizing the web cam and a USB microphone. Or maybe if you have an outside Microphone connected to the IPPTZ you can test and see if you can retrieve that Audio.
Here is a Nice video of what we needed to accomplish. I hope this helps everyone that is wanting to utilize a PTZ and push it out to YouTube.