You just purchased a new DVR/NVR and the new unit arrived to your door. The first thing you are anxious to do is to connect the monitor to the unit and start using it. But what a disappointment when you see just a black screen and your monitor does not give you the picture you were expecting. So what happened? Hopefully, this article will explain the issue that a lot of our customers are having when they are trying to connect their new DVR/NVR unit to their existing screen or monitor. You need to understand Video Resolution.
All of our DVR/NVR units have 2 main ports that a customer can use to connect the unit to a monitor or a screen, and those are the HDMI or the VGA port. Some DVR/NVR models have the 'Spot' connection but I will explain how to use it later on in this article. Users may think that this is the only information they need to plan the connection of their new DVR/NVR, but when you purchase a unit, there is another piece of information that you should know upon getting ready to connect your new device, for the first time, to your monitor.  Will my monitor work with my DVR/NVR Security Recorder?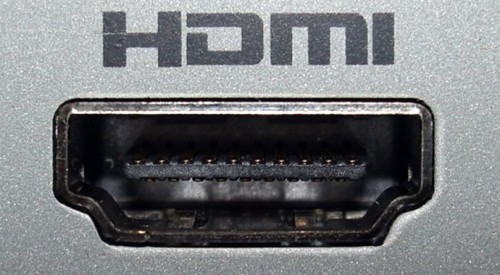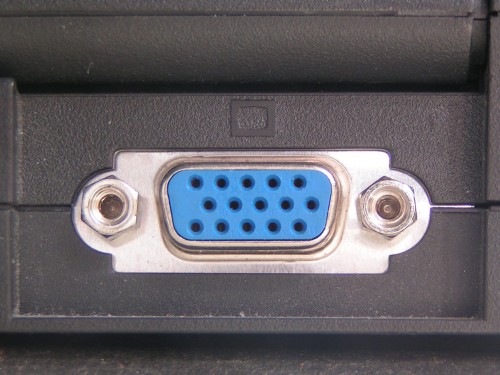 Our DVR/NVR units will support standard market resolutions:
| | |
| --- | --- |
| Resolution | Standard |
| 800×600* | Super VGA (SVGA) |
| 1024×768 | Common on 14″/15″ TFT's and the Apple iPad (XGA) |
| 1280×720 | 720p (WXGA-H, min.) |
| 1280×1024 | Network Computing Devices standart (SXGA) |
| 1920×1080 | HD 1080 (1080i, 1080p), FullHD (FHD) (WUXGA) |
*Supported by some of our models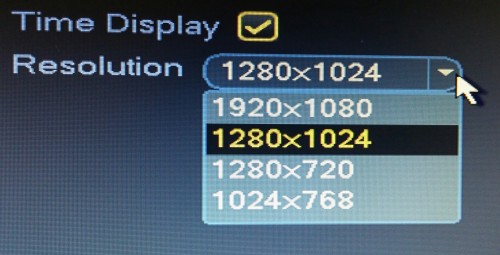 In most cases, the first time buyers of DVR/NVRs are trying to connect their existing monitor or TV set to their machine so they can perform an initial setup. The monitor is really needed so you can perform the first configuration of the network. After that, you can access your DVR/NVR from any computer that is connected to the same network as your machine (We have plenty of articles on our web site that will help you with this process). As soon as you start using the "web interface" of the DVR/NVR, you can disconnect the monitor unless you want a separate screen that will monitor your surveillance system.
There were many monitors sold on the market within the years, and when a customer is trying to connect a monitor to his machine, it can be a 14 inch old computer monitor, an old plasma TV or a projector, which are not very current for today's DVR/NVR machines. The best way to check if your DVR/NVR and the monitor are compatible is to check the "native" resolution of the screen. When purchasing a modern computer monitor screen, there is a very high chance that your monitor will support almost all of the resolutions of our DVRs since they are the market standard. If you already have an old computer monitor, it will probably support one or two resolutions from the table above. With TVs, the story is different since today's television sets are using "fixed pixel display," meaning that unlike the computer monitors, they use a fixed number of pixels to produce a picture. Usually the TVs will not support the same amount of resolutions as the computer monitors. Today, new LCD and Plasma TV's are supporting 1920×1080 resolution. The problem is with older TV's since the old sets had no full HD capabilities, and a lot came with the second most common resolution 768p (1366×768), which is not supported by our DVR/NVRs. As mentioned before, the trick is to research the specs for a specific unit and check its "native" resolution.
So what are you supposed to do when you connect the DVR/NVR for the first time to your monitor and you don't get a video signal? Here are a few suggestions!
Plug in a regular computer monitor, 17 inch or bigger, using a VGA or HDMI port.
If you are using the HDMI port, make sure you are using 'HDMI-1' since some of our models come with 2 HDMI ports.
If you get video signal and you want to try a different resolution, connect the DVR/NVR to local network first and make sure you can access it via "web service" from any PC. In this case you will have the option to change the resolution back if your DVR will lose the video signal as a result of trying different resolutions. *(Be advised that not all our units have the option to control the display from the "web-interface")
If connecting to both VGA and HDMI ports at the same time, be advised that both connected monitors will work on same resolution only. If you want a different resolution on each monitor, your only option is to connect the second monitor to 'HDMI-2' or 'Spot Out' if available on your model.
If you do not see a mouse cursor when connected to the HDMI port, it means that you are connected to HDMI-2, which is the 'Video Matrix' (the same as "Spot Out")
How to use my 'Spot Out' monitor?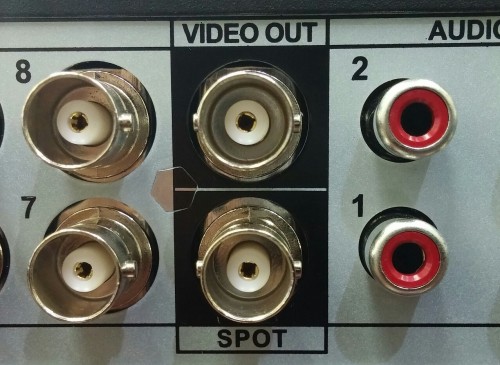 Sometimes you want to connect a secondary monitor so you can see a different or customized view from the one we can see on your main monitor, and some of our DVR/NVR models have the option to do that. It's called 'Spot Out'. The resolution on your spot monitor can be totally different from your main screen and the view is totally customized. If you login into the 'Main Menu' and go to 'System', you will see 'Video Matrix'. That's where you can control your secondary monitor. Example: If you choose a 'View 4', make sure that all the check boxes for other views will be unchecked, otherwise it is not going to work.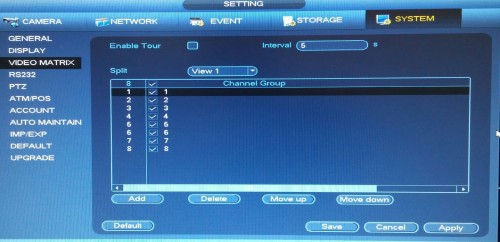 The bottom line is that if you connect your DVR/NVR for the first time to a screen and you don't see any video feed, do not immediately assume that something is wrong with your unit. There is no reason to panic. The solution could be very simple and there is no need to RMA the unit. Just contact us for any help with initial connection and setup at 866-573-8878.