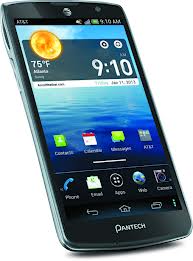 Most smartphones have the capability to act as a GPS service for those times you want to take a road trip. Consider one of the three best apps to download to your smartphone before you head out. Even if you don't have a smartphone, there are apps that are offered by AT&T for regular phones. Road trips are the best way to explore new cities and relax on the open road. There are many state and local parks that won't cost too much to camp. You can take a road trip for an extended weekend or stay for a full week. You can download free navigational apps as an alternative to paying for a GPS app.
TomTom 1.8
This app allows you to quickly go to the main screen with a tap of your finger. If you tap the navigation button, then you will see a variety of routes after you put in your destination. The app will show you a route to specific addresses, geotagged photo locations and your favorites. The app is easy to maneuver and find restaurants, shopping centers or area attractions. The database needs some improvements, because the category breakdowns don't work that well. However, this app will offer you the fastest routes and other important travel information. Overall, this app does a great job of directing you to your destination.
Magellan RoadMate 2.0
This app works very well and offers voice-enabled guides to get you to your destination by the fastest route. You will find recommendations for area attractions, restaurant reviews and more. Magellan's app is so helpful that you don't need a stand-alone GPS device. You can pay more money for options such as additional voices and safety alert features. Magellan is a popular choice for road warriors. You will find the price is reasonable and the app does its job well.
Garmin StreetPilot Onboard
Garmin's iPhone app is a popular one with many good reviews from customers. You will find the main menu easy to navigate. Whether you want to find popular area destinations or the shortest route, this app will get you there. This app is available in two versions. One version covers the lower 49 states, and the other version will also cover Alaska and Canada. Both versions are a popular choice for iPhone users. No matter where you are traveling, you can depend on Garmin's quality navigational system to get you there.
Travel And Security
When you are traveling, you should take the same security steps you take at home. When you stop at a gas station or convenience store, don't flash a lot of cash and expensive jewelry. If you are not familiar with an area, it is easy to not pay attention to your surroundings. Never leave your keys in your car while you run into the store. This is a favorite way that car thieves steal cars. Protect your credit and debit cards by taking cash instead of your cards. Many banks will put a hold on your account if you don't notify them in advance that you are traveling. You can use cash to pay for most items. When giving your credit or debit card number to the hotel, make sure they use your card within your sight.
That are skimmers that some thieves use while they work at hotels, restaurants and other places. These skimmers will steal your credit card information and store it. The thief will be able to use your credit card easily online. They may also make a copy of your credit card for future use. You could also become the victim of identity theft. Identity theft continues to grow at an alarming rate. Most people don't know they are a victim until they accidentally find out. It is best to use your debit and credit card only when you must pay for things such as your hotel, rental car or other expensive items. Use cash when you go to a restaurant. The restaurant is the most popular place that thieves steal credit card information. Try not to use your debit or credit card at fast food places either.
If you arrive at your destination in the middle of the night, make sure you check into a hotel that's located in a good neighborhood. You are likely not familiar with the area so make plans ahead. You can also plan your road trip so you arrive during the daytime. Lock your vehicle before you stay at your hotel. Many travelers who were too tired to take items out of their car have awoken to find their items gone. Take all of your items out of your car before you stay at the hotel. Laptops, GPS navigation systems and other electronics are a favorite target for thieves. Avoid looking like a tourist when you travel. Don't wear your camera around your neck. Keep flashy jewelry at home to prevent their loss. Make sure you use your smartphone's navigation system to lead you where you need to go. Getting lost in a high-crime area can be a disaster waiting to happen. Your smartphone should be able to safely navigate you to your destination.
Keep your valuables in the hotel safe and not with you. You need your driver's license and some cash but keep everything else in the hotel safe. Make sure you take your road trip with a partner, friend or family member. Traveling alone is not a good idea. You should also make sure that other people know when you plan to return home. Vehicles do break down and you could be stranded on the side of the road. If you are stranded, don't roll down your window for anyone. Call a service station or repair center and wait in your car. If you start walking, you could become a victim of robbery. There are some highways that offer roadside assistance from state troopers. Know what numbers to call before you head out on the open road.
Road trips are increasing in popularity because of the continuing breakdown of service at the airports. If you fly often, you know how many times you have been delayed. Road trips are a great way to visit new locations. It is also cheaper to drive than fly. You can break up your road trip by planning your route with your navigation system. Don't drive over 12 hours without stopping to rest at a hotel or motel. Check out area bed and breakfasts for a unique experience. Vacations are exciting and relaxing. Just being aware of potential dangers will reduce your chance of becoming a victim while traveling. If you are driving your own vehicle, have your car checked out before your trip. You don't want to break down in the middle of nowhere. While traveling on the highway, notice what mile markers you pass.
Consider renting a new vehicle to go on your road trip. You can get great rental rates by comparison shopping. Make a list of the well-known rental car companies and call to compare prices. The online price may not be applicable to your situation. Renting a car will help you avoid putting excess mileage on your own car. You won't have to worry about breaking down while on your road trip. Don't take the additional rental insurance unless you know your current policy does not cover rental cars. Most insurance policies do cover rental cars. Call your agent to make sure yours does before you pay more than you need to. A safe trip involves combing a number of security tips to reduce your risk of theft or violence.
If you do break down, you will be able to direct help to your location. Stay aware of the street signs and always know where you are. Make sure your smartphone is charged and ready to go. Pack a car charger so you won't be without cellphone service. The ideal road trip is when you plan your route and know your exact destination. GPS systems are not always up to date. Make sure you download the latest updates for your smartphone's GPS system. If you discover that you have made a wrong turn, take the next exit and pull over somewhere safe. Review your navigation system to see where you went wrong. Go back the way you came and plan your new route.
Pack healthy snacks for your road trip so you won't have to stop very often. Monitor the location of gas stations along your route. You don't want to run out of gas when the next gas station is 20 miles away. Stay away from rest areas at night. These are located away from the road and you can become isolated. Stop at convenience stores that are busy with lots of people. Plan your road trip to avoid downtown areas. These roads often have many red lights that will make your trip take much longer. Most highways have a business exit for these areas. Make sure you know not to take the business exit unless you want to explore their downtown area. Plan your road trip to include enough time to safely get to your destination. Road trips are also a great way to spend quality family time.