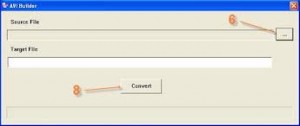 Monitoring your security camera is possible because the DVR's software that comes from the manufacturer converts the files so you can see images. These files are called DAV files. You will need to convert DAV files to AVI in order to view the images on a Windows device. AVI files are easy to see and fast to upload or download. The best way to convert these images is download free converting software found online. This technique is helpful when you want to share your security camera images with someone on another computer or smartphone. Once you have downloaded the software program, follow the directions. You can convert these files within minutes.
When shopping for video surveillance equipment, the first step is to determine how many cameras your home needs. Most camera systems can connect up to 32 cameras. You likely won't need this many so choose one that's best for your home. It is best to purchase an entire security surveillance system that includes cameras, cords and the DVR. If you need professional installation, you can ask the security center where you bought your system if they install. It is important that the camera system is installed correctly. You will also need to decide whether you want a system that is wired or wireless. A wireless system is affordable and the easiest to install. You don't have to connect cables through walls and these systems can be monitored from any device connected to the Internet.
Security auditors are people who are trained to recognize security flaws within homes or businesses. You may want to hire a security auditor to walk through your home and make suggestions. Home security issues also include door and window sensors, securing your garage and your backyard. The goal is to make it harder for someone to break into your home. Most thieves want to enter and exit your home quickly. They will commonly only spend less than 10 minutes stealing items. Popular items they are looking for include expensive electronics, televisions and computers or laptops. All of these items can easily be sold at the local pawn shop for cash. Cash is what the intruder wants most so they are looking for other things such as jewelry, guns and other valuables.
Sporting equipment such as expensive golf clubs are also a popular item they target. Choose a security system that is easy to monitor. Decide whether you want to hire a security company to monitor your system. These security companies often charge a small fee each month. Check with your city to see if you need an alarm permit. Cities require an alarm permit so they can gather information about you such as aggressive pets that are located on your premises. If the law enforcement office gets notified of an alarm at your residence, they can quickly learn more information about you and your family. This is also a way for officers to avoid confrontation with an aggressive dog. The alarm permit also requires you to pay a fee. False alarms are a problem in many cities and communities around the nation. Most cities now charge a fee for a false alarm. That's because false alarms take away valuable city resources and cost the city money.
Home security systems work well even if they are not monitored. Most thieves prefer not to tackle a residence with a security alarm. The thief has no idea whether the system is monitored by the police department or a home alarm company. Some cities around the nation offer alarm systems that are wired directly to the local law enforcement office. Deter crime from your home by installing home surveillance cameras that can be seen clearly. This will go a long way to reducing your risk of becoming a victim of crime. Make sure you know how to operate your alarm and teach other family members. Your home alarm system should be used at all times especially when you are at home. Sometimes intruders enter a home because they think that no one is at home. If they are not sure, they will often ring the doorbell or knock on the door. Ignoring them could put you at risk of a burglary. You don't have to open the door, just speak through the door and ask how you can help. No matter what they say, do not open the door to strangers.
Your home is especially at-risk if no one is at home during the day. Thieves go through neighborhoods and watch people to see who leaves every day and who doesn't. If you always park your car in the garage, then a thief may think you are not at home. Most burglaries occur when no one is at home. The danger is when you surprise or startle an intruder. In most cases, they just want in and out of your home with as much merchandise as they can carry. Keep your drapes closed at night so no one can see inside your home. If you buy a new big screen television, don't advertise the fact by throwing the box away at your curb. Little things that you don't normally think about will reduce your chances of a home invasion.
Neighborhood watch groups go a long way in reducing crime in the area. If an intruder sees a multitude of neighborhood watch signs, they will likely leave the neighborhood. Remember, their goal is to get inside homes as fast as possible and with little threat of detection. Neighborhood watch groups work because people pay attention to vehicles and people who enter the neighborhood. They are instructed to call the police if they see suspicious vehicles or people in the neighborhood. This is a great way to reduce crime in your neighborhood. Research crime statistics in your neighborhood by going online. This information is available to the public. Talk with your local law enforcement agency about local crime. Many police agencies offer resident training at neighborhood meetings.
When you go on vacation, you are at risk of becoming a victim of home invasion. Don't leave obvious signs that no one is at home such as mail and newspapers that pile up on the porch. Ask one of your neighbors to pick up your mail and newspapers. If you have pets, you should consider hiring a house sitter while you are away. This will make your home look lived-in and reduce your risks. If you don't want to hire a house sitter, consider buying times for your lights, radio and television. This will make your home look like people are at home. Hire a lawn maintenance company to trim your landscaping and mow your yard while you are gone. This is an inexpensive service that is well worth it. You should also check your home for landscaping that is too close to windows or your home's roof. Large tree branches make it easy for someone to break into your home. Landscaping also makes it much easier for an intruder to hide and go undetected.
Install sturdy doors on your home and secure them with good high-quality locking systems. Deadbolts must be properly installed to prevent the door from being kicked in. Kicking the door in is the most common way intruders enter homes. It usually takes only two or three swift kicks and they are inside. This is especially true for doors that are not sturdy. The door that leads into your home from the garage should also be fortified. If an intruder enters your garage, then they are free to use tools in your garage to help them break in. Consider replacing garage doors that have windows installed. This can give an intruder a clear view of the inside of your garage. If you have expensive sporting goods, then they may decide the merchandise is worth the risk of getting caught.
Door and window sensors are a great way to alert you to an intruder. Even if you are not at home, these sensors are very loud. They will likely alert your neighbors and the intruder will quickly run away. Door and window sensors are inexpensive at your local home improvement store. They are easy to install and are very effective in protecting your home. Noise is the worst thing an intruder wants to make. All they want to do is enter quickly and get back out. Making noise, whether it is a dog, an alarm or a window sensor will send them scrambling out the door. Take a walk through your home and try to look at it like an intruder would. If you see security defects, consider hiring a security specialists to help you choose security equipment. Home security is all about combining many things that work together to reduce your risk of home invasion. If you are a victim of home invasion, it is very traumatizing. Many victims no longer feel safe in their home and also feel violated. Your personal home space should be protected with a good home security system.