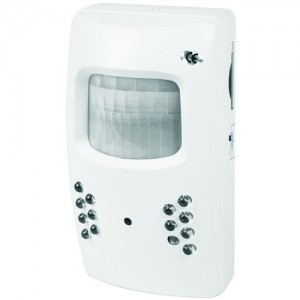 Are you looking for affordable DVR (Digital Video Recorder) security cameras?  If so, you've come to the right place at Security Camera King.  We have a huge selection of cameras including box, bullet, and dome types.
There are many different types of security camera but a DVR security camera is usually thought of as a camera that is intended to work in tandem with a DVR or in other words connects to a DVR.  Affordability is a somewhat arbitrary term; what may be affordable to one person could be way out of budget for another.  So in this article we're going to take a look at a few cameras including their prices and perhaps that will give you a better idea of what is "affordable" for you.
Box Cameras
Under this category two cameras come to mind.  Product# BC-EL600 and Product# SVS-60CDNRD.  The BC-EL600 is one of our Elite Series security cameras that come with a 2 year factory warranty. This box security camera features an amazing 600TVL with a Sony Super HAD II 1/3" CCD. This camera can be mounted indoors using a standard camera mount or outdoors in a weatherproof outdoor housing. Just choose the lens of your choice and you are ready to go. This super advanced camera has a built in on screen display to make configuring the different settings of this camera a snap. This camera can see in extremely low light without the need for infrared and the Wide Dynamic Range feature can compensate for most lighting issues.  This camera is an affordable DVR security camera which is priced at $119.95.
The SVS-60CDNRD box camera is almost a twin to the BC-EL600.  The biggest difference is that this camera is built with a dual voltage option.  That means you can use this camera with a 12VDC or 25 VAC power supply.  This camera is affordably priced at $159.95.
Bullet Cameras
Bullet cameras make affordable DVR security cameras because they have so many standard features that may be considered extra on other cameras.  FOr example bullet cameras are made such that they come as indoor/outdoor cameras direct from the factory.  Another "standard" feature for the bullet camera is that most come with their own InfraRed Light Emitting Diodes or IR LEDs so they can automatically switch to infrared mode when there is not enough ambient light.
Security camera King has several affordable bullet cameras.  Product# OB-LX420IR50 is a 420 TVL indoor/outdoor day/night weatherproof camera that is offered at an incredible price of just $39.95!  What's more is Product# OB-LX600IR50.  If your looking for an affordable DVR security camera with high resolution this has got to be the one.  This camera has a resolution of 600 TVL and is priced at only $89.95!
If you are looking for an affordable DVR security camera with maximum resolution then you should try Security Camera King's Product# TPB-70IR48.  This camera comes with all the features you'd expect from a high quality camera and it offers the maximum amount of resolution obtainable by a digital video security camera, an incredible 700 TVL at a price of only $148.99.
Dome Cameras
Last but not least are the dome cameras.  We'll break these down into two groups; the Indoor Dome Security Cameras and the Vandal Proof Dome Security Cameras.
Indoor Dome Security Cameras are used in applications where the surveillance cameras do not require a weatherproof rating. Indoor Dome Cameras are relatively less expensive than an equivalently featured Vandal Dome Camera. These types of Security Cameras are high-quality and have the same specification and features as the outdoor models.
Security Camera Kings indoor domes don't mess around when it comes to resolution.  The lowest resolution camera they offer in this category is still a high resolution of 600 TVL!  However, the most affordable camera in this category is a 650 TVL camera that is loaded with features.  Product# TPD-65MINI is easy to install, maintain and setup. It is perfect for any indoor installation where high resolution is important and it is affordably priced at $114.95.
The last category of dome cameras is the vandal resistant domes.  The most affordable camera offered in this camera is also the one that comes with the entire system packages, Product# OD-LX420IR50.  This camera has a decent resolution of 420 TVL, is indoor/outdoor and is offered at an unbelievably priced $39.95!
This should give you some knowledge on Security Camera King's affordable DVR security cameras.  Contact us if you need more information, we love to help!