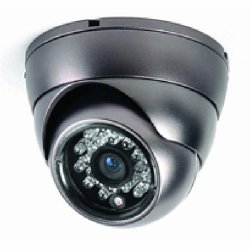 When searching for security cameras to implement into your CCTV surveillance system, the Internet is usually the best place to browse. Competition between online outlets flourishes as customers can compare prices within seconds, ensuring exclusively low prices for nearly any and all products. Security cameras and accessories are no exception and auction-style websites, like eBay and iOffer, continue to offer new and used surveillance equipment at what are usually the lowest possible online prices.
Though auction sites list very inexpensive security cameras and accessories, online classifieds often offer products that cost even less. Websites like Craigslist allow direct communication between buyer and seller, but most items are exclusively local and must be picked up in person rather than shipped. A brief browse through your local classifieds is always worth the time; you never know what may be for sale nearby.
A simple search query on a sales website will likely result in an unmanageable amount of results, so you must have somewhat of an idea regarding which cameras or systems you are interested in before browsing selections. You must consider wireless capabilities, portability, and recording mediums, among other things. The following is a list of the top-rated security cameras available online.
Cameras
BIPRO-9004
This is a business and home security camera that has many desirable features for its incredibly low price. For only $130, you get the following in a camera:
Sony image sensor that allows for 500 lines of viewing resolution
Weatherproof material able to endure outdoor surveillance
30 LEDs allow for infrared observation in the dark up to 80 feet away when in night mode
Pre-focused 3.6mm lens that provides a complete field of view of 90 degrees
Different modes for observation during the day and night
Bracket mount with three axes, allowing great flexibility
Mount allows for the feeding through of cables, making for a sleeker design safe from vandalism
Included power supply
Available in both silver and black
BIPRO-540L4 IR
Being of the same brand and style as the BIPRO-9004, this camera has a comparable design but with many improvements and more features. At $200 this camera is very capable while remaining affordable. The features of this product include:
36 LEDs that allow infrared nighttime vision up to 100 feet away
IR specification
Sony image processing that allows for 700 lines of resolution
Weatherproof material able to endure outdoor surveillance
Sun shield that eliminates irritating glare
Capable 3.6mm lens with 20 feet of viewing field
Included mount
Mounting bracket conceals power and video cables
Tri-axis bracket
Silver color
BIPRO-540LS Outdoor IR
This camera is very similar to the 540L4 IR, even boasting the same sale price. There are, however, several important differences between the two that make them more compatible for different purposes. This camera features the following:
36 LEDs that allow infrared nighttime vision up to 100 feet away
IR specification
Sony image sensor that allows for 600 lines of resolution
Weatherproof material able to endure outdoor surveillance
Sun shield that eliminates irritating glare and protects the lens from UV damage
6mm lens provides a closer image
Mounting bracket conceals power and video cables
Silver color
BIPRO-S600VF12
A significant upgrade when compared to the other BIPRO models listed, this camera has similar features but is also considerably more capable. For $300 you get the following:
High resolution viewing of 600 color lines or 700 black and white lines
1/3″ Sony image sensor
Variable lens that can be adjusted between 2.8mm and 12mm
Weatherproof material able to endure outdoor surveillance
IR LED can be adjusted to provide either a narrow or wide infrared beam
Automatic switching between day and night modes
On-screen display on the underside of camera
Digital noise reduction system
Multiple power supplies
BIPRO-S700VF50
The most expensive surveillance camera on this list at $370, the S700VF50 is most similar to the S600VF12 but remains a considerable upgrade. It is a great night vision camera with a very sensitive image sensor. The following features come standard:
Sony high-sensitivity image sensor
IP66 outdoor rating
Variable lens that can be adjusted between 6mm and 50mm
580 lines of color and 700 of black and white
40 LEDs, providing up to 250 feet of illumination in the dark
Digital noise reduction system
Multple power sources
Silver color
DPRO-AS700
The AS700 is a dome camera that fits both outdoor and indoor situations. At $290, this is a moderately priced and versatile camera that can be used for an array of applications. Included on this camera as standard are the following:
IP67 weatherproof rating
24 infrared LEDs, allowing 90 feet of illumination in the dark
600 lines of color resolution and 700 of black and white
Variable lens that can be adjusted between 2.8mm and 12mm
Vandal-repellent plastic dome
Can be mounted on a wall or ceiling
On-screen display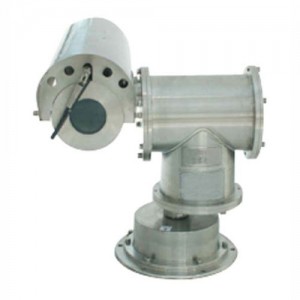 It may seem odd that most of these listed cameras are of the same brand, but BIPRO surveillance systems mostly dominate the entry level field because of their low prices, high build quality, and many standard features. Brand loyalists can perform custom searches to find the right camera of the desired name, and can also find products on the given company's online store. This is a convenient, albeit usually more expensive, method of purchasing surveillance equipment.
There are many other types of cameras not listed that are worth researching. DPRO and PRO products are of the utmost quality but are usually slightly more expensive. There also is an array of security cameras made by popular manufacturers. These are decent cameras with comparable features but are almost always significantly more expensive, especially when purchased new from the manufacturer. All cameras listed above are also of the same mounting style and do not include any dome or box-style cameras.
Dome cameras are most often implemented by stores and businesses for indoor surveillance and are therefore much less expensive, not requiring weatherproofing or infrared abilities. Most people do not buy this type of camera, but those who own stores and other buildings must be made aware that they exist.
Choosing a camera
As you can see there are many features on security cameras that might prove more or less useful depending upon the situation. Before purchasing a surveillance system you must consider the conditions to which the camera will be subject to. Glance around the area in which you plan to implement a camera and consider what requirements must be met.
Outdoor cameras, for example, will probably be subject to the elements. A sun shield is necessary for outdoor applications as UV rays from the sun can damage the lens of a camera over time. Weatherproof material, which repels moisture and debris, is also an important feature for outdoor cameras. Surveillance cameras, if equipped, carry a weatherproof rating that assists in determining the amount of protection needed against the elements.
You also should take into consideration how much light will be present during observation. A majority of cameras must be able to see in the dark, requiring infrared (or IR) capabilities. The greater the amount of infrared LEDs in a camera the farther it will be able to see into the dark, which is among the most expensive options. If you don't need a camera with IR capabilities you should definitely purchase one without, as this will be far less expensive.
Another important item to take into consideration is the value of what is being protected by the surveillance system. One should never purchase a security camera that costs more than what is being protected. Home security is by far the most common reason security cameras are implemented, for which you should splurge as much as you see fit. The safety of a home and its inhabitants is priceless, thus you should implement enough security measures to ensure no harm ever comes to your most valuable possession.
Many types of cameras, including the ones listed above, also feature mounts that allow cables to be fed through them, protecting them from vandalism. Many thieves attempt to disable security cameras by cutting the video and power cables if they are exposed. Feeding these cables through the bracket mount allows secrecy and protection as trespassers will have no way of going unseen. Many cameras also feature heavy-duty external shells that protect against vandalism while still allowing complete observation of the surrounding environment.
Regardless of which security cameras you choose to implement, you must ensure that they will adequately fulfill the requirements of your situation. Research any and all camera models you find of interest to determine which ones will best suit your needs. Customer reviews are the most useful resource you can use, as they illuminate the true nature of a camera based upon firsthand knowledge and experience.