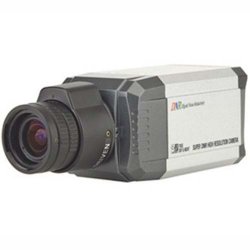 In this day and age home video surveillance is becoming more of a necessity than an accessory.  Digital video security and surveillance systems are very affordable and meet just about any budget.  In addition, the systems are easy to install and do not require installation by a professional.
Not too long ago, home video surveillance was a luxury that only the incredibly wealthy could afford.  That's because the cameras and recording machinery were expensive; it normally required a licensed contractor or professional to install the system, and remote monitoring-if it could be done at all, was also expensive.
These were the times when cameras worked on the basis of the analog format only and video recorders were usually tape formats of either Beta or VHS formats.  If one could afford remote monitoring, it was normally done by sending the system's signal via radio frequency to a nearby monitoring station, which also was expensive.
However, in the late 1990's to the turn of the century, the digital age had spawned the Digital Video Recorder or DVR.  The DVR was used for many applications including recording television shows from cable or satellite subscribers.  There were many advantages to digital recording as compared to its analog tape counterpart.  One major difference is that the digital recording does not degrade over time like a VHS or Beta Tape.  In addition, instead of using "looping" recording tapes, DVR's could just start recording over on their hard disk drives.
As we "fast-forward" our account of the video security industry there have been several additional changes that have made home video surveillance more of a commonplace item than a rarity.  Technological advances in electronics as well as computers have yielded powerful, smaller, and more efficient security components such as cameras, microphones, and monitors.
Today's digital video security and surveillance system is more apt to be a component system.  That is, individual pieces work and coordinate together to produce the outcome of the total system, much like the different peripheral devices of a computer.  This has definitely proven itself advantageous for home video surveillance.  Now homeowners can design systems with specific requirements and meet those needs using different components.  In essence, the age of the "tailor made" or "individualized" home video surveillance system is here.
A typical home video surveillance system consists of three separate components; the cameras, the DVR and the monitors.  Modern digital video surveillance systems don't even necessarily require a monitor except to set the system up.  However, the monitor is still probably the most widely used component of the system but may become not nearly as important in the future.
This is because more digital systems are becoming Internet compatible.  For example, each of the feature DVRs offered by Security Camera King have built in Web server technology.  That means that once connected to the Internet one or more users can control and view the home video surveillance system remotely, either from another Internet connected computer or a smart phone.  Therefore, the use of a local system monitor is slowly becoming limited.
For that matter, with an increase in technology, newer features and improvements are being regularly added at astoundingly economical costs.  Home video surveillance requires cameras of course, to gather the image (in the digital world this is referred to as "capturing).  The digital video camera features available today seem almost limitless.  Here's a short list of just some of the features offered for digital video cameras:
Infrared based total darkness video capture;
Motion Detection;
Pan-Tilt-Zoom or PTZ camera movements;
Wireless equipment; and,
Internet Protocol or IP ready cameras that connect directly to the Internet.
There are as many features available for DVRs as there are uses.  The following is a very short list of the many features offered for DVRs:
IP ready DVRs;
Motion Detection at the DVR level;
Pentaplex operation ( the ability to simultaneously monitor, record, playback, network, and backup);
Email notification alerts;
Burglar alarm sensor inputs and alarm devices outputs;
High resolution recording with high definition playback;
Two way voice support; and
The ability to add additional internal hard disk drives, CD/DVD writers, external Thumb drives, SD cards and other peripherals.
These are just a few of the features that are offered by today's home video surveillance systems.  If you are interested in purchasing a system or would like to inquire about one or any of its features, contact Security Camera King today.