Many business and homeowners are turning to video surveillance systems for continuous monitoring of property and premises during those times when they can't be physically present. Today's systems are generally easy to install and use, eliminating the need for expensive professional expertise or the downloading of additional software.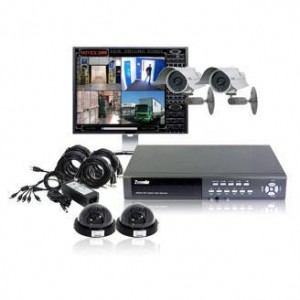 Cameras are available in both wired and wireless configurations. While wired systems are regarded as somewhat more reliable and trouble-free because of the lack of reliance on batteries and routers, wireless solutions offer some interesting benefits.
There are no wires to hide, and these systems be operated through an existing local area network. Cameras designed for outdoor use will withstand wind, rain, snow and temperature fluctuations better than their all-purpose counterparts.
Among the most popular choices are those systems that can be monitored using any of the more common Web browsers on a remote PC. They don't require having a dedicated PC onsite, saving money and the hassle of maintaining and securing yet another device. These video surveillance systems assign a specific IP address to each camera, so you'll always know exactly what you're viewing when you're at home or on vacation. You won't have to guess where an intruder has entered because Camera A points directly at a particular door and has sent you a picture as he enters the building.
Each camera also has its own email address preinstalled. Choose models that have preinstalled motion detectors that email you only when someone enters a sensitive area of your home or business. Footage can be viewed in real time or can be stored and then viewed later.
Images are emailed to you in .jpeg format for fast downloading to your computer, no matter if you're using a Mac OS, Linux, or Windows. Industry standard automatic configurations allow each router and computer to determine the optimum settings for your system, reducing endless the endless tweaking and resetting required for capturing the clearest images.
Choose a video surveillance system that operates in both daylight and in low-light environments. Vandals and thieves don't normally strike at night. These are an excellent security solution when it's not convenient or cost-effective to a security on duty around the clock.
Business Security
Business owners choose remote cameras keep tabs on sensitive areas in real time, tracking employees' movements in and around sensitive areas such as operations and financial offices. Video surveillance footage can provide a completely different story than that recorded by business computers that can't furnish real-time reports.
Using video surveillance technology to monitor a business' premises is the modern-day equivalent of Management By Walking About popularized in Tom Peters' In Search of Excellent more than 20 years ago.
*A company's LAN access to run its security cameras is one of the most underused capabilities today, one within the reach of even the smallest business.
*It's inexpensive, and keeps a visual record more reliable than the blurry inaccurate memories of onsite personnel.
*Digital Video Recorders, or DVRs, document activity in shipping areas, loading docks, sales areas (especially point-of-sale terminals), public areas to monitor loiterers who may be shoplifting, and truck and customer parking areas.
There's a good chance that nearly any business can become the target of a disgruntled employee or customer rampaging through a store or office, destroying property in retaliation for a real or imagined slight. At the same time, a video surveillance system can reduce vandalism to outdoor furnishings and landscaping or detect a criminal lurking in an ill-lit and remote parking area.
Home Safety and Security
Homeowners with families are also immersing themselves in the capabilities afforded by video surveillance cameras.
*Nanny cams and outdoor security cameras are the most common uses for this technology in the home.
*Expand your horizons and monitor what's going on both inside and outside your home — what the postal carrier is doing when he or she is delivering the mail, the neighbors' filching water or gasoline or the lawn care company's activities when you're away from home.
You can monitor your home while on vacation, spot a burglary in process, call law enforcement while the crime is in progress and watch the criminal's reaction when he's caught in the act. Once your property is known as having video surveillance capability, potential criminals will give your home a wide berth in the future.
*Nine out of ten home security systems are used for deterring property crimes such as burglary and vandalism.
*Four out of ten systems are used for deterring and detecting violent crimes such as robbery, assault, abuse, rape and murder.

Video Monitoring of the Elderly
On the other hand, video surveillance has a more benign and caring side. While 24/7 surveillance of a loved one is not really something most of us want, it's comforting to have surveillance cameras located in critical areas within the home.
*Place one in plain sight in the kitchen to alert you to Mom's or Dad's daily eating habits and safe kitchen practices.
*Place a camera in the hallway outside the bathroom or bedroom to ensure your parents' ability to perform daily living functions and alert you to possible health issues.
Video surveillance capabilities inside the halls, lobbies and elevators of a senior-citizen housing complex serve the same purpose. Residents retain a high degree of independence, but still benefit from concerned oversight. For example, security personnel can be alerted to the presence of suspicious loiterers presenting mugging or robbery threats. At the same time, residents who fall or become ill in public areas receive medical assistance more quickly than if they were unmonitored.
Law Enforcement and Insurance Companies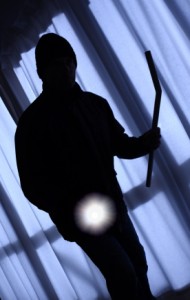 Law enforcement agencies are turning increasingly to video surveillance systems to monitor public disturbances such as looting and vandalism.
*A police force may be overwhelmed during the initial stages of a riot and the identification and prosecution of the instigators may prove difficult or impossible without surveillance footage.
*Building owners' surveillance cameras often provide valuable information and evidence that help put malefactors behind bars.
*Footage can be useful when filing insurance claims after a disturbance.
Location Considerations
While many cameras are located in plain sight in these situations, it's often better to select units that can be hidden behind something else if you're using them for security surveillance purposes. They can be located behind paneling or a wall surface, inside home furnishings, or in out of the way corners of the workplace. This cuts down on criminals' finding cameras' blind spots and capitalizing on them, or even inactivating them or destroying them before breaking in.
Commercially installed video surveillance systems offer the benefit of expert analysis of specific requirements and camera placement. Blind spots are eliminated, or identified and resolved.
Owner-installed PC-based remote monitoring capabilities need to address similar concerns. Select one of these inexpensive solutions that includes up to 64 cameras with individual discrete IP and email addresses and motion-detecting functions.
Ethical Considerations
Ethical considerations must be observed. Video surveillance technology is a valuable tool in deterring crime and ensuring the well-being of our most vulnerable citizens.
Hiding a video camera and recorder in a public area to protect it against damage is one thing. Secreting a hidden camera in a public restroom or locker room is quite another thing. When pondering the advisability of placing a video surveillance system in the home of an elderly parent, his or her wishes need to be respected. Compassionate monitoring should not be equated with micromanagement and interference.
Conclusion
The choice between professionally installed technology and a do-it-yourself PC-based system is often determined by a variety of factors, with cost lying near the top of the list. In a challenging economic environment, even the most cash-strapped business or homeowner can take advantage of inexpensive, and highly reliable security video monitoring.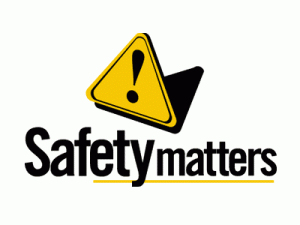 Video surveillance technology offers big dividends in the form of securing sensitive business data, safeguarding cash receipts during the course of the business day, reducing pilferage in stockrooms and loading docks and deterring vandalism. Even small businesses can take advantage of low-cost video surveillance solutions when they opt for Web-based camera images.
Homeowners can take advantage of PC-based video surveillance as part of a comprehensive home security program or as an additional security layer when they're away on vacation.
Simple PC-based video surveillance plays an important role in safeguarding the well-being of an elderly parent who lives in another city or state.
Small senior-citizen housing facilities provide enhanced security to their residents when video surveillance systems are in place. Injury, illness and crime are addressed quickly and appropriately.
Law enforcement agencies and insurance companies benefit from the use of home and business video surveillance footage when solving a crime or settling a claim.
Proper placement of cameras is crucial in the success of these systems. Purchase as many cameras as your budget allows, and then locate them to cover areas with controlled access to sensitive areas of operation.
Choose a system with both day and night capabilities.
Video surveillance can't replace human security personnel completely. On the other hand, a system that incorporates at least some video recording capability has the advantage of providing a sharper record than the memories of flustered and perhaps biased employees.