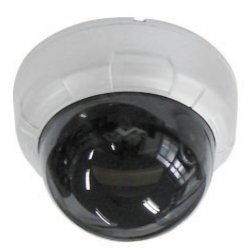 Techpro Security Products is a major manufacturer, distributor and retailer of security cameras, security DVRs, IP Cameras and NVRs. We currently have over 1000 registered security dealers and resellers that depend on our equipment for their customers every single day. While Techpro Security Products is happy to provide outstanding technical support to our retail customers that purchase our high end equipment through our retail website www.SecurityCameraKing.com, our claim to fame is the incredible value we provide for our registered security dealers and resellers.
Security dealers that are looking for a security camera distributor are directed to a dedicated wholesale website www.TechVisionCCTV.com . There they can apply for membership. Our team will need to verify the applicant's eligibility as either a security dealer or reseller before approving them with a wholesale account. Once approved, the new member will enjoy tremendous savings on what is already the best value in the security camera industry! Wholesale members receive a level of tech support that is unparalleled in the CCTV industry. Our tech support technicians are experts in each CCTV product we sell. Unlike many other competitors that sell several brands of security DVRs and security cameras, our wholesale CCTV products all share the same platform. Therefore, if you know how to use one DVR, then you know how to use all of our DVRs, IP cameras and NVRs since each CCTV recording device shares the same GUIs. This makes installing our CCTV equipment much easier than buying from our competitors.
Many website resellers receive special distributor discounts from us based on the volume of business they do each month. As a major CCTV distributor, we are able to blind drop ship our equipment to their customers efficiently, providing the end user with a seamless experience. Our distributors do not even need to stock our products. Several of them sell our products on their own website and then just send us the orders to fulfill for them. Really, what could be easier?
Most of our Security Dealers find us through our www.SecurityCameraKing.com website. Once there, there is a link on the left to apply as a security dealer. Once they complete the form with the required information, a representative will verify the applicant's eligibility. Once approved, the applicant then becomes a member of www.TechVisionCCTV.com and will have 24 hour/day access to our private, members only website. Making wholesale purchases could not be easier for our CCTV dealers. We offer easy to configure packages that will have all the security cameras, DVRs, cables and accessories that they will need for their installation. Our website is complete with hundreds of helpful tutorials and videos that will educate and train our dealers 24 hours per day. Of course our Tech support team is available to provide security dealers with live tech support Monday – Friday 9am – 6pm EST.
Our security sales team, lead by Matt Stetson, Sales Manager are able to assist in the planning and design stages of your customer proposal. Many of our security dealers and integrators will send over schematics and floor plans so that our team can suggest equipment and configurations that will help our security dealers win bids! Our security dealers count on us to be their number one source for the best value in wholesale security camera systems.