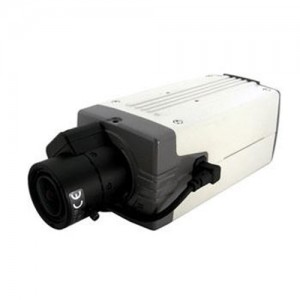 One of the more recent digital video security camera system components is the wireless IP security camera. These cameras use the Internet as a network medium for the purpose of transmitting their digital video images and for allowing the user to control the camera remotely. This places the maximum power of remote accessibility as well as easy installation in the hands of the user.
It seems as if all of our electronic devices today utilize or have some sort of affiliation with, the Internet. So why shouldn't the digital video security industry take advantage of its seemingly ubiquitous presence and cost-efficient use as well? That's exactly what a wireless IP (Internet Protocol ready) security camera does.
By using a wireless IP security camera you can monitor your business in Ft. Lauderdale while on vacation in Tokyo. If you have a Pan-Tilt-Zoom or PTZ wireless IP security camera you can even control the camera from Tokyo moving the camera horizontally, vertically, or even zooming in on an object. You can do all this anywhere there is a broadband Internet connection and an available desktop or laptop computer and even using a 3G or 4G smartphone.
How is this possible? In the following article we'll discuss what's inside a wireless IP security camera and how it works, especially with the internet.
A wireless IP security camera differs from a typical digital video camera in several ways. First, a standard digital video security camera is connected to a processing and storage unit called a Digital Video Recorder or DVR. The camera is normally connected to the unit by running an RG-59 coaxial video transmission cable from each camera to the DVR. The camera transmits its video data over the cable to the DVR where it is compiled into a digital video file that is stored on a hard disk drive and may be viewed live on a digital camera security monitor at the same time.
On the other hand, a wireless IP security camera doesn't use an RG-59 coaxial video transmission cable or any other video transmission cable. This camera has a built-in transmitter that sends its signal using IEEE802.11 or WiFi radio technology. The camera may or may not, depending on the type, also process the video data into a digital video file before being transmitted from the camera. In addition, when the signal leaves a wireless IP security camera it may be sent to an IP ready DVR over the internet, or it can be sent to any other receiving device (such as a computer or smartphone).
A wireless IP security camera also has its own built in web server technology. This allows one camera to capture video, create digital video files, and send them (using streaming technology) over the Internet to a variety of devices already mentioned. Accessing the camera is as easy as opening a standard web browser on your computer and entering the camera's Internet address and a password. Even smartphones and similar devices such as iPhone, iPod Touch, iPad, Android, Symbian, and Windows mobile phones can remotely view and control the camera as well.
It's important to note that a wireless IP security camera and an IP DVR system are different. The IP security camera makes a direct connection to the Internet via a wireless broadband modem or router. An IP DVR system on the other hand uses various wireless technologies to connect the cameras to the DVR FIRST. The DVR is than connected to the Internet via a variety of broadband Internet connections.
Note: For IP DVRs smartphones will require an application (app). For the iPhone and similar devices the application is available for free from the iPhone App Store on your phone. For all other types, Security Camera King offers the app for free when you download it from their website. As an additional note, please remember that the app only works with Security Camera Kings Elite Mini, Elite, and Ultimate DVRs with HDMI output. It will not work with any other type of DVR or any of Security Camera Kings DVRs.
Ultimately then, a wireless IP security camera can use the Internet to send digital video images to a variety of computers and smartphones or it can utilize the Internet as a network medium to connect several cameras to an IP ready DVR.
If you have any additional questions about a wireless IP security camera contact one of our security experts via "Live Chat" or telephone today.