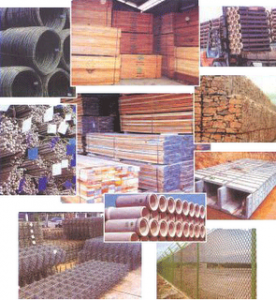 It's not always easy to hire an agency to provide 24 hour 7 days a week construction surveillance.  However, the need still arises because construction locations are prime targets for vandalism and theft, especially at night when the work has stopped and no one else is around.
No one particular state or city is immune.  Although most plumbing systems installed to day are plastic, there still exists some new install using copper pipe.  As the price of copper continues to raise, so will the theft from these construction sites.  Electricians install pre-wired electrical service to the construction site (such as a house, a store, or an apartment building) during the day.  At night, burglars come and rip it out so that they may take it to a scrap metal business and sell it for its weight.
So what can you do to stop or at least deter construction area theft?  You could hire an on-site security company to patrol or guard the site all night long.  This isn't cheap, and in some localities it may be all but impossible to do.  Security Camera King suggests using a digital video security camera system, tailor made for your particular construction surveillance.
Usually, when a burglar sees that someone is using digital video construction surveillance systems, that alone deters further vandalizing or criminalizing acts.  Yet sometimes things do happen even when the cameras are in plain site.
However, with today's modern technology, you could actually set up a temporary digital video security and surveillance system to monitor your construction site.  During the day time working hours this provides great documentation for any mishaps that may lead to a workers compensation claim.  During the night time you could use a remote video monitoring service like Digital Security Guard that can alert you and the authorities the minute something is detected.
A typical construction surveillance system could include a wireless IP camera system, probably one of the quickest and easiest construction surveillance systems to install.   If you must leave expensive materials, tools, or machines at the site overnight place a camera so they are each in view.
You could also place the cameras in a perimeter configuration around the entire construction site, to help deter vandalism and thieves from even entering your construction area.  Constant monitoring of these cameras will automatically help you to determine if any unauthorized individuals are trying to gain unauthorized access to the site.
Security Camera King carries a wide variety of cameras and associated equipment for just about any job.  Box cameras are an industry standard but remember that they will require housings and mounts which you must purchase separately.
Bullet cameras are ideal for this situation as they are weatherproof and quite often contain night time Infrared modes.   In this mode they use near infrared light emitted from InfraRed Light Emitting Diodes or IR LEDs.  Humans cannot see this light but the camera sure can.
Even dome cameras can be used for construction surveillance.  Here we recommend that you consider the vandal resistant models.  They are made as indoor/outdoor cameras and also can come with IR modes.  In addition, a Pan-Tilt-Zoom or PTZ camera can be mounted on each end of the cross member of a "T" shape pole and this is often all that is needed for construction surveillance.
Security Camera King also has DVR lockboxes that are weather proof that can be used on site and anchored in such a way as to make it too difficult for anyone to run off with.  If you choose to use a system that requires the DVR be on site than these will be very helpful in providing a place for your DVR (and other equipment for some of the bigger models), a secure and locked place.
Construction surveillance is a positive move any way you look at it.  Serving a dual purpose of accident monitoring during work hours and security and surveillance during non working times.
If you are interested in purchasing a digital security and surveillance system to use as a construction surveillance system and need any help designing, choosing equipment, installing, or setting it up please contact one of our security experts today.  They may be easily reached by on-line "Live Chat" or by telephone at 866-573-8878 Monday through Friday from 9AM to 6PM EST.