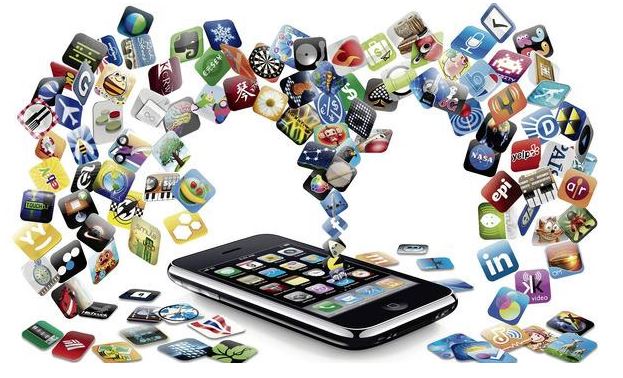 Cell phones are no longer the portable convenience evolved from their wireless telephone counterparts. They too have evolved into Smart phones which have now commandeered their ranks amongst PC's and tablets. Hard to imagine but today's modern smartphone contains more computing power than all of the computers at NASA's disposal back in 1969. The year the USA first landed on the moon with Apollo 11. Pretty mind blowing, huh? Though you probably won't use your phone to control your own spacecraft or Mars Rover anytime in the near future, it will bring a world of other feasible functionality, like controlling your TV and turning on your household lights. With so many apps offering original ideas or redesigns of the way we operate. All for the sake of convenience, demand, and productivity; these apps are designed (for the most part) to increase efficiency on how we live or engage our products. With all the innovative app technology of today, are you making the most of what it offers? If so, what apps make your day to day life easier, fun, or profitable? Let me know, perhaps your findings will help others adopt (myself included) a new way of useful living. I'll start it off….
TechProSS Lite & TechProSS Plus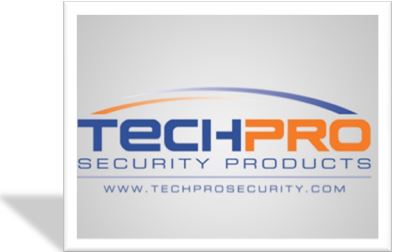 I'm an Android fan and favor the S Galaxy series. I've owned and loved them all from the S1-S4 with no complaints. Though I've never owned one, I even liked the Samsung Note II from a trial experience I had for a few days (The Galaxy S3 won the overall toss up). I've also enjoyed a couple of the google phones like the HTC's G1 and LG's G2X but as most of us know, some apps perform better on certain phones platforms and resources. Then there are the instances you come across a great app for a product (Windows & Blackberry phone users are all too familiar with this gripe) and it was limited to certain restrictions across platforms. How frustrating it is for consumers who knew and grew fond of "this" app to realize it no longer worked. In my travels and installs I came across one company I have grown quit fond of and their smart app for their products, I favor as well. This robust app offers a variety of options over the amount of control of the DVR/NVR or network camera creating a very desirable security unit.
Making the most of your device & apps capabilities
The ability to stream your surveillance video is nice. The ability to review your recorded footage from your smart device is convenient. The ability to take snapshots and recordings straight to our phones and tablets is exceptional but the ability to receive alerts and notifications from our security cameras is priceless. It's my job to know my field and my profession to maximize my customer's experience. With that statement, it's my business to understand not only my profession but the products I use as well. This app allows all the advanced features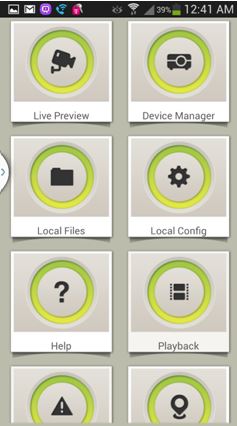 of this DVR, besides the capability of viewing your cameras you can:
Control your DVR, NVR and IP cameras remotely using your Android/Apple or Windows device
View live video on multiple cameras, DVRs, NVRs, and IP cameras simultaneously
Operate your PTZ cameras from your smart device
Listen to live audio and perform 2 way conversations (if the DVR is connected to a powered speaker)
Create favorite groups of cameras, which can be from multiple devices at once, with a swipe of a finger you can switch between these groupings
Take snap shots of video and save on your device
Has a built in manual
The paid application has the following additional features:
Search and playback recorded video
Configure settings of individual channels
Alarm push notification
Imagine the possibilities you can take advantage of and how many solutions can be implemented through the app functionality. I've had many customers incorporate this functions in their daily lives. A few examples:
One customer of mine used the unique notifications feature to alert them when their daughter arrived home. They would receive an email with a snapshot. They put this system in place due to an abusive relationship the daughter had with her boyfriend. So while they were at work, they knew where their daughter was after school and if she arrived alone.
One customer needed to evaluate the cleaning service she paid for. While the cameras were covertly in place she observed in her absence from her app the pool man, cleaning ladies, and babysitters not performing their elected duties on a few occasions. She has since replaced each company to properly perform these hired tasks.
Another consumer had covert cameras capture and record infidelity happening with his wife an MLB player. In his travels to operate his business, his wife would be promiscuous with a man known to travel the bases. While in Australia, he reviewed the footage here in the US.
There was a consumer who wanted to know who was poisoning the ducks in her neighborhood. Following all guidelines of her county, she placed cameras all around her property including a PTZ in her back yard thirty feet high. From here she could see the neighborhood park and noticed a teenager consistently coming from day to day spreading what appeared to be food pellets. Upon physical examination turned out to be rat poison. Through her phone app she could function her PTZ to zoom in and follow the teen's movements thus capturing the act and providing substantial evidence to authorities.
I have another customer, a mother of 2, use the wireless IP cameras to watch her children from room to room while she cleaned, cooked, and paid bills. When she was playing with the children she would use the camera to watch what she was cooking via her phone.
A unique feature was the alarm functions being utilized with this consumer. Every time his employees would arrive at the barbershop to open up he would receive a message notifying him of this activity. Based on this time stamped alerts he knew who and at what time his business was opening and closing.
This is a real life experience caught on camera. I had one customer have me install just three cameras. Two on the outside and one on the inside. She would monitor them from work. One day she saw three men enter her house. She called the police and helped the operator help the officers live with this her system. Five men ended up being apprehended. One in the getaway vehicle, one as a lookout and the three that had entered the residence. The victim lost nothing from her home and received reimbursement from the forced entry through her home owners insurance along with restitution from the culprits through court order thanks to her footage.
This is the last one Ill share. There was one consumer who had cameras setup for security surveillance. What he didn't expect was to find his pet ferret was capable of sneaking out of the house and locally terrorizing lawn ornaments. The antics were caught and brought to his attention through the apps notification feature. I've told him he could be a YouTube sensation.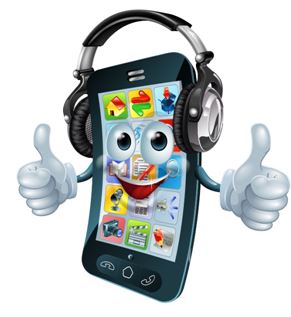 Prologue
From toys to door locks, there seems to be an app nowadays for anything and everything. Either redundant to new to better. Ask yourself what an app can do for you. So when you're in the market looking for vital products or cool electronics ask yourself, is there an app? Is it user friendly? Are features limited? You can even research the things you currently own and see if innovative app advancements are available.
What is the one feature that drew you to your esteemed app? Do you fully utilize its creativity? Have you ever had an idea or want for an app of your own? Lets
Note:
The application above that I've spoken of, TechProSS, is specifically made for their product line. It will only function with their DVRs, NVRs and IP cameras. Please do not attempt to use this application with another brand unit because it may not work.
There are some features only available with the paid version and the tablet version has the cool ability to display up to 16 channels simultaneously.