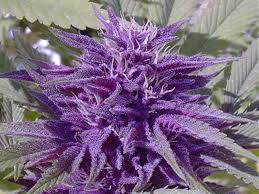 Welcome to the new age of Security.
What is security?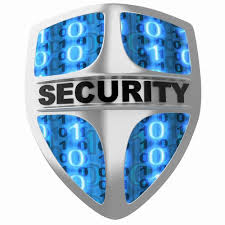 Security is the degree of resistance to, or protection from, harm. It applies to any vulnerable and valuable asset, such as a person, dwelling, community, nation, or organization. In this article, I will be demonstrating a couple of examples of security using Access Control such as our iEDC PACK (NIMA BOX) and a Security Camera System, like one of our Digital Video Recorders (DVR) or a Network Video Recorders (NVR) that support onboard alarm inputs and outputs. These are perfect setups for both Colorado's Amendment 64 and Washington's I-502 Security Laws. Of course, these configurations will work for any business that needs extra security measures as well.
What is an alarm?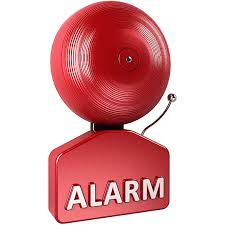 An alarm device, or system of alarm devices, gives an audible, visual or other form of alarm signal about a problem or condition. Alarm devices are often outfitted with a siren. You can keep records using Access Control and a DVR/NVR system to send snapshots to a FTP Server for every entry point, and also incorporating POS capture control so every transaction is recorded both physically and electronically.
The Hardware Setup for Amendment 64 and I-502 Security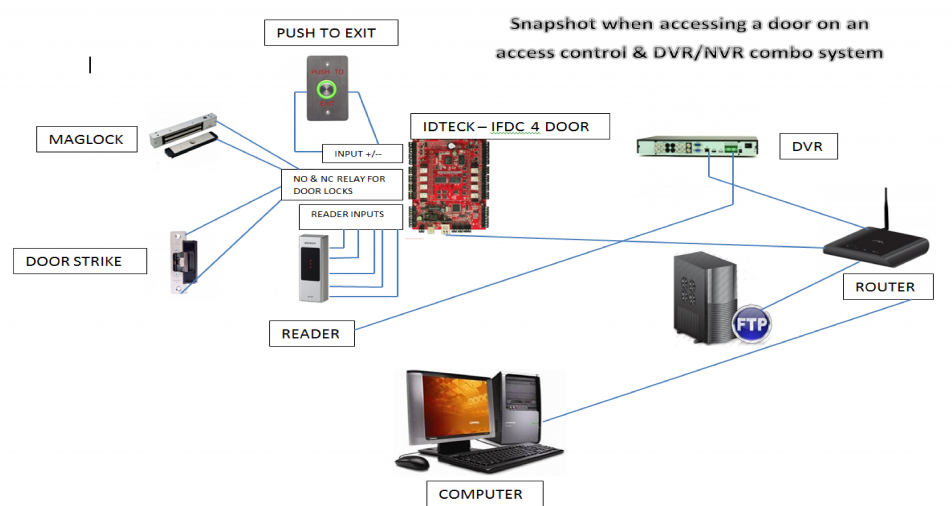 Hardware you will need:
1 iEDC 8 Door Access Control Package (NIMA BOX)
8 ACR-RF10 is an Indoor/Outdoor Access Control Proximity Reader
8 ACDS-DX1500SE is a Fail-Secure Electronic Door Strike
1 COMPLETE 32 CHANNEL DVR ULTIMATE SECURITY CAMERA PACKAGE
1 Router
1 Dedicated FTP server
1 PC computer
1 500ft 22 Gauge 6 Conductor Stranded and Shielded Cable (Gray)
1 VGA to BNC Composite Video converter for DVR Surveillance System, Dual Output
The Install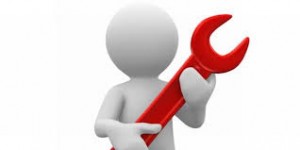 Step one: Installation of all hardware. Installation of any security equipment can get really tricky most of the time. If you're not comfortable handling wires and climbing through attics then you should consider hiring a contractor to do the hardware installation. But, if you are one of those "do-it-yourselfers" like me ,then TechPro Security Support is here to help you all the way from the hardware install and wiring to the installation and training on all the software.
Installation of the iEDC 8 Door Access Control Package (NIMA BOX)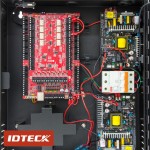 Article on the wiring of the board written by Jesus Ragusa
The great thing about the NIMA BOX is that it comes already wired for power and the connections of all inputs and outputs are clearly described on the motherboard itself, so configuration is easy. You would want to install the NIMA BOX in a cool, dry and secured location and were you can easily pull all the alarm cables to the box.
Wiring the Inputs and Outputs: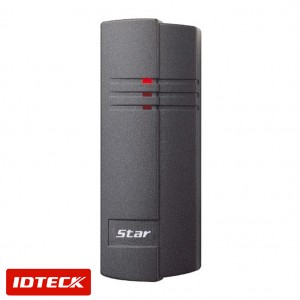 When installing and wiring the ACR-RF10 Proximity Readers make sure that you put them on the outside of all exit doors that you want to keep secured and make sure you keep the wires from being exposed to the environment. Wires to be connected to the NIMA BOX are the buzzer, LED, wiegand 0 and 1, 12v power and negative for ground.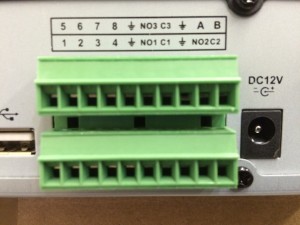 The final step when configuring the snapshot feature when an employee accesses a door would be running an extra wire from the readers normally closed wire to the alarm 1 input. And, the negative ground wire can be connected to the alarm ground port of the DVR, so when someone scans a fob card or types in a code will use a camera installed at the doorway to take a snapshot picture of the person at the door and sends it to a FTP server for record keeping.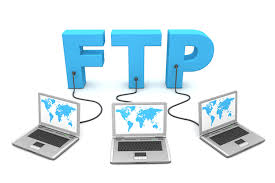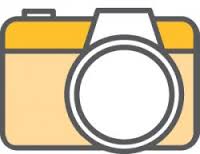 Using basically the same process as mentioned above when installing the ACDS-DX1500SE Fail-Secure Electronic Door Strike you would want to drill, secure and wire them professionally. You don't want to compromise the door and frame, as repairing those would be costly. Wiring the strikes is very easy. You only need to use 2 wires for the connection because the strike is a normally closed device, so when 12V power is initiated the strike will open.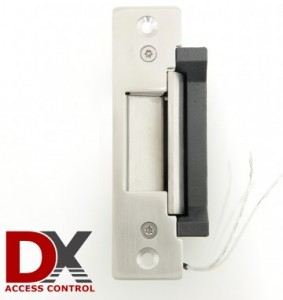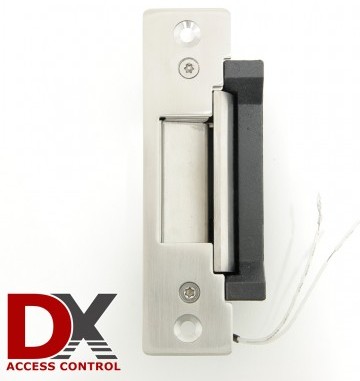 Now we get to SecurityCameraKing.com's COMPLETE 32 CHANNEL DVR ULTIMATE SECURITY CAMERA PACKAGE which includes everything you will need for the install
This package includes:
32 Channel Federal Series 2U 960h Realtime Security DVR – DVR-FE032960-DH
32 x Indoor/Outdoor Weatherproof High Resolution 800TVL Infrared Vandal Dome Security Cameras – OD-CM800IR50-B
2 x 16 channel power distribution box – PWR-16
32 x 100ft Plug and Play Cables – BNC-100
32 x Power leads – PT-3
You would want to install the 32 channel DVR in a dry, dust free and a well cooled and ventilated area because Amendment 64 and the I-502 initiative requires all recorded devices to be secured in a lockbox of some sort like the our 16 GAUGE STEEL SECURITY DVR LOCKBOX WITH FAN (LARGE)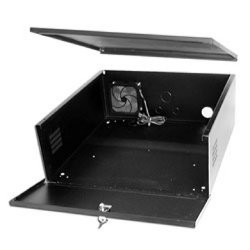 When installing the Indoor/Outdoor Weatherproof High Resolution 800TVL Infrared Vandal Dome Security Cameras you should test all power supplies, cables and cameras before installation in case something went wrong during shipping. You are still able to RMA the hardware asap and complete the install on time. Because this complete package comes with the cables preconfigured you don't need to compress any BNCs or CAT5 cables.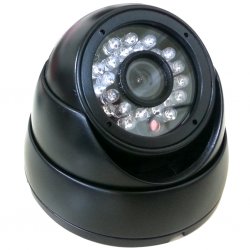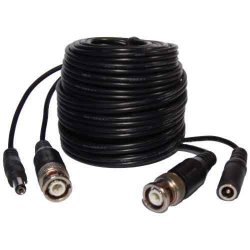 Recommendation: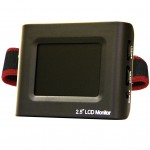 Investing in a hand held monitor like our 2.5 inch LCD Service Monitor with Wrist Strap will completely help in the cameras installation, having the ability to see the view of each and every camera before the final screw being put in is priceless. Also included are two 16 channel power distribution box delivering the proper Volts and Amps to each camera. Remember to install the power 16 boxes in a secured well ventilated place, you don't want anyone pulling the plug on the video feed to your recording device. SecurityCameraKing.com has your back; we can show you how to configure push email alarm alerts just in case you do come across any issue compromising recorded footage that set up will be written in my next article Part 2 the software set up.
Networking:
Sometimes when customers hear the word networking they get a little intimidated. There are no worries when purchasing anything from SecurityCameraKing.com, because you also get 100% free 5 star technical support for the life of every device. We are very passionate in what we do and we will always go above and beyond, and take that extra step to help each and every customer.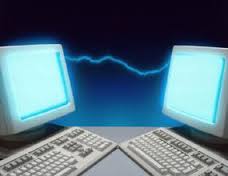 The 1st thing you will need to achieve when accessing the IDTECK and DVR systems using a computer or mobile device is adding the units to a network. To do so you will need a router like our Indoor High Powered 802.11N WIFI Router with 100m+ distance and 150mbps. The setup is easy. All you need to do is connect your modem's outgoing port to the uplink port of the router. Then all you do is connect a cat5 cable from the network card port on the back of the DVR and the one port on the NEMA box main board to open ports of the router. If using a separate FTP server setup to capture snapshots then you would have to also network that server. (If your devices IP address is not on the same IP scheme as the router then you will not be able to connect to the device.)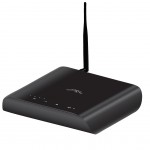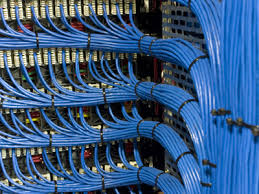 The computer is one of the most important parts of the installation. You will need a computer with strong video cards and resources to handle all the hardware (all newer computers on today's market should suffice). The software installation and features will be written in the next article part 2.
POS capture set up:
Great article on POS Capture written by Dan Millard
This setup is easy. All you will need to do is connect a VGA to BNC Composite Video converter for DVR Surveillance System and a Dual Output from the POS desktop to one of the DVR BNC input ports to record ALL transaction that the POS does. Remember, all the equipment purchased from SecurityCameraKing.com comes with detailed instructions and manuals, but if you need real time remote support we are here from 9am to 6pm Monday through Friday Eastern Standard Time.


In conclusion, using the setup mentioned in this article you can keep supreme records for your personal files and for all authorities, by using software and hardware to manage all entries and exits. It is very essential in today's businesses. You never know when you will need to produce such evidence. Cheers to the future of SecurityCameraKing.com technology.
Hurray to Security Camera King !!!!!