Follow the steps below if you have forgotten your Elite recorder password and want to recover it using the new TechProSS application. You can also find different security cameras and digital and network video recorders from the Elite Series collection available on our website. We carry an extensive collection of security cameras, video recorders, and other industry related products at wholesale prices. And be sure to check out the other CCTV, security camera, and security DNR / NVR videos available anytime exclusively in Security Camera King's Video Vault.
Steps for Recovering Elite Recorder Password Using the TechPro SS App
Here are the steps for recovering your Elite recorder password using the new TechProSS application. Once your System Login is pulled up you will see a space to enter the Username and Password. If the default Elite recorder password is no longer available and you have entered in an incorrect or invalid password, then you will notice you only have a limited amount of times left to guess the correct password. After one failed attempt, you should see a notice that says you only have 4 attempts left.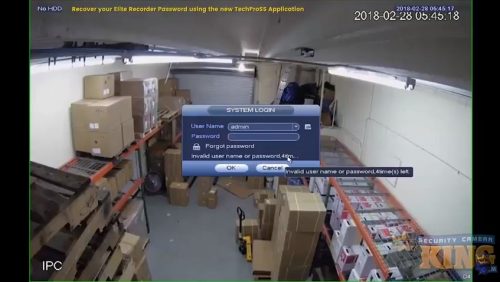 To recover the correct Elite recorder password, click on the lock icon next to where it says "Forgot password". Once you click the lock icon, you will have two options to choose from. The Reset Type options are QR Code and Security Questions.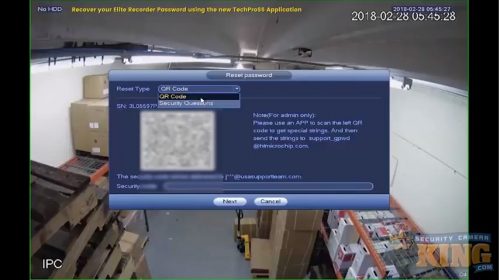 For this example, we will select QR Code. Any users that did not set the security questions or do not have access to the answers will have to choose QR Code to reset their Elite recorder password, as well.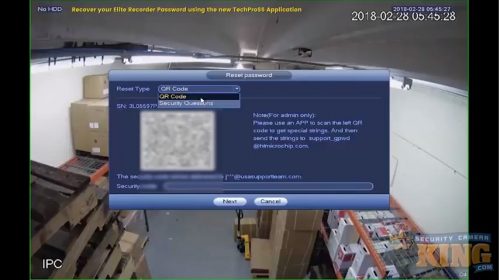 Once you have selected the QR Code option, open the TechProSS application. Select the Menu by clicking the 3 parallel lines in the top left corner in the TechProSS app. Then, click on Home.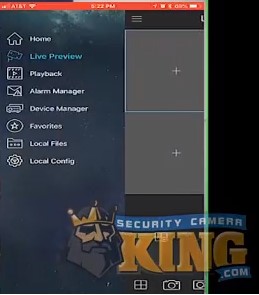 Next, click on More.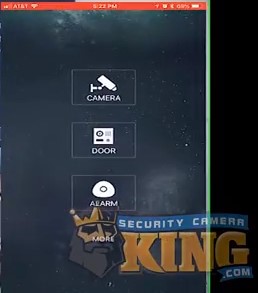 Next, click on About. Make sure that the version of the TechProSS app is version 3.5 or greater. Then go back to the previous page and select Reset Device Password.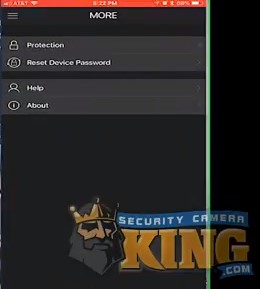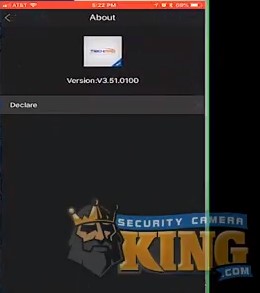 Once you select Reset Device Password, you should see an area to scan the QR Code. Bring the camera closer to the QR Code until it fills up most of the box. It will scan the QR Code itself and disappear once the scan is successful.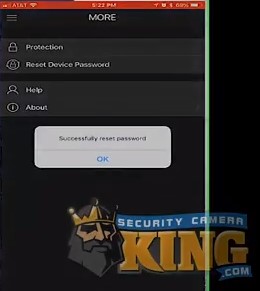 At this point, it will also send you an email with a code. You will need to enter this code exactly as you see it in the email as it is case-sensitive. Enter the code on the Reset Password screen and select Next.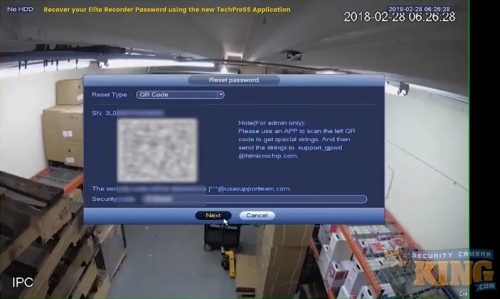 Now you can enter your new Elite recorder password. Make sure to use a strong password with a combination of letters, numbers, and symbols. Once you have entered your new password, select Save. Then select Okay.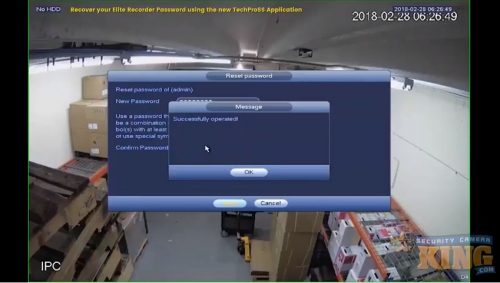 If a message pops up that asks if you want to sync this password with the remote device connecting via the default protocol, select Yes. This easily updates any other devices that are connected to the Elite recorder. Once you see Password: Success under Results select Finished.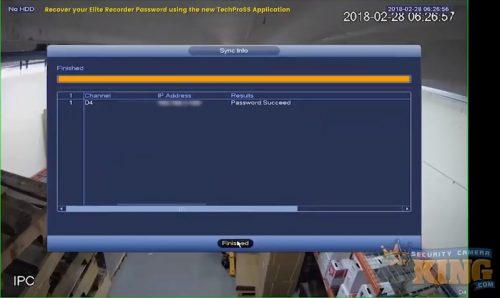 Click Cancel to return to the login screen and enter your new Elite recorder password. You can also follow along with our instructional video below.

Visit us at Security Camera King to view all of our Elite Series products. There you can also read more helpful articles and watch more instructional videos. If you have any additional questions that you need help with, Contact Security Camera King.
Facebook | Twitter | Google+ | YouTube
Elite Recorder Password