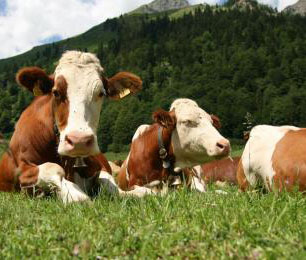 Farm Surveillance is important to every farm owner. One example is imagine it is night and you hear a persistent crying from your cow that is pregnant. You hurry and get on your feet, you pluck the soiled straw from your hair and look around anxiously. Has she decided to give birth tonight after all? You wonder if she is going into labor after all, as she has been showing signs of going into labor and it has been quite a while since she started showing these signs. It is a cold night and you have to endure the face-biting cold air. Weary from a sleepless night in your barn, you wait with grim determination for heavy labor to begin.
How many of us have spent so much time in our birthing stalls waiting for the moment?  I distinctly remember many such cold nights, sleeping near the cow that was showing signs, waking up at every sound she made and often checking her to make sure she was OK. Exhausted and shivering, I would look into the eyes of my frightened cow and wonder, "Isn't there an easier way?"  Thankfully, there is.
It is as simple as adding a Surveillance System in your barn, so that you can keep an eye on your animals from the warm comfort of your home, instead of having to sleep on the floor next to your animals. This system can also be used to prevent any theft in your property for your equipment as well as your family. The security cameras can be set up to monitor your barn, feeding stations, birthing stalls, workshop, milking facilities, equipment, driveway, and home, to name a few.  These camera systems provide economical, cost-effective solutions and have literally hundreds of applications.  I tend to be frugal and thrifty when it comes to farming, but I judge a surveillance camera system to be a worthy investment for any rancher, worth every penny.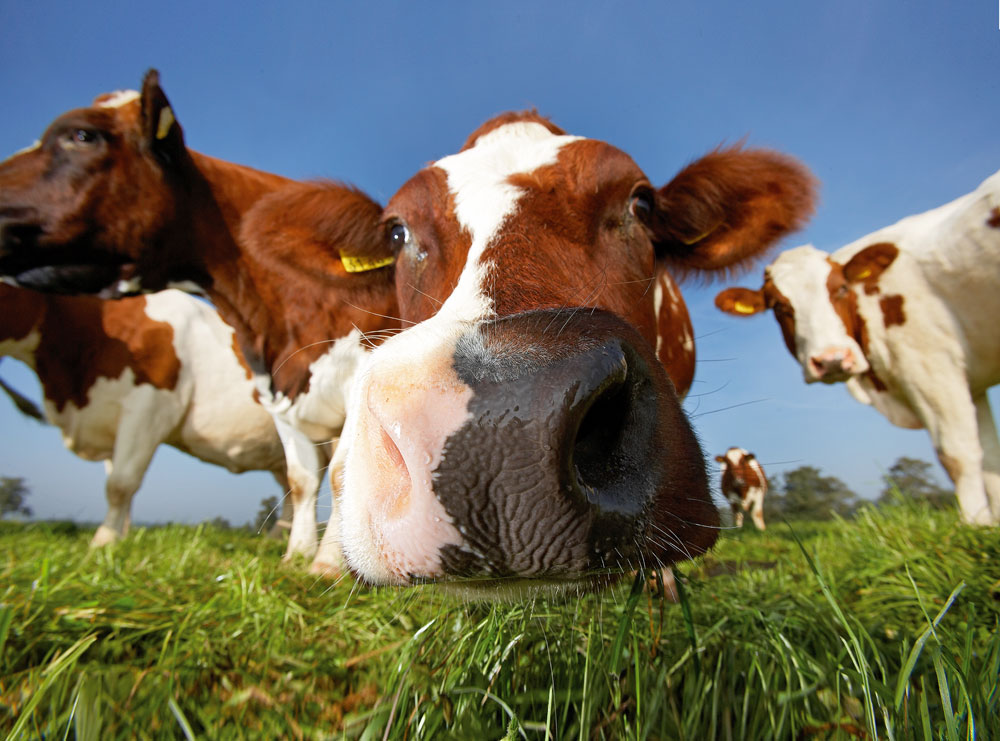 What you should be looking for
Predictably, there are a vast quantity of different types and models of surveillance camera systems.  Some are expensive while some are very affordable. Some have a few basic features; others are more complex. It makes you think, "What kind of features do I want for my surveillance system?" Each ranch or farm has its own unique needs and therefore it would be impossible to make such broad generalizations. Even so, I have narrowed down some variables to what I think are the most important features for any farming operation. While in other projects the cameras do not need to be waterproof, when it comes to farming you need weatherproof cameras as they are exposed to the elements it is essential to have a weatherproof system. A surveillance camera can take on several different shapes, and some are mounted on walls, while others to the ceiling or roof.
Usually, basic video surveillance systems feature one camera that you would monitor via a computer. One of my favorite features that I have come across is a DVR that would let you view the live feed as well as go back into the footage for review either by utilizing a CMS or a smartphone application. Personally, I consider camera systems that allow you to view multiple locations at once to be the most effective. The quality of the video footage is very important. Most of the cameras that are high resolution come with infrared LED's allowing you to view at low light situations and at night. Most Surveillance Systems are Wired, utilizing Siamese cable and BNC connections while others like IP systems utilize PoE (Power over Ethernet) with a Cat5e Cable and RJ45 connectors. These cameras also have the ability to have motion sensing, letting you add the cameras to your existing Alarm System. All of these features are great when trying to keep intruders away, protecting your livestock and equipment. Additionally you can set your DVR to send you alerts via e-mail. If you have the TechproSS Plus App you can set the app to send you notifications when the camera senses movement. With a Surveillance System in your Farm or Ranch you will have the ability to view your Property without having to leave the warm cozy bed and if there is ever an intruder it will let you see their position and give you time to react efficiently.
You can also view your property from anywhere in the world as long as you have your system connected to your network and it has Internet connection via your Internet Service Provider. This is possible for the simple fact that most camera systems DVRs are stand-alone units running a Linux OS that will allow the cameras to be networked. In the IP realm the cameras themselves serve as their own self sustained unit. The only reason you would have a Network Video Recorder (NVR) is when you want to record the camera feeds. The IP cameras will encode all the data and some also allow a microphone connection to the camera. In the Digital Video Recorders (DVR) you would need to add a microphone and send the line back to the DVR from the microphone's location.
There are new technologies that have arrived recently to the United States that make it affordable to have High Definition cameras. HDCVI is that technology and SecurityCameraKing.com has this technology. HDCVI is cheaper than HD-SDI and IP, cables can be run longer than before at almost 5 times the distance. You can read more about this exciting new HDCVI technology here.
Of course there are numerous other features available and I couldn't possibly list them all, but these are a few ideas to get you started.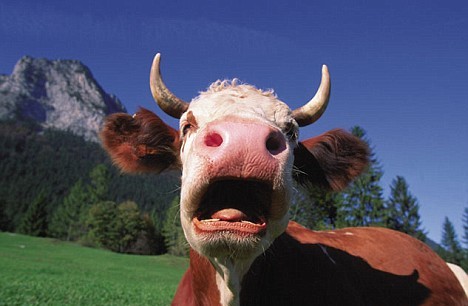 Preventing Theft
With the widespread of unemployment, theft is spreading at a fast rate and mainly thieves are not waiting for night time. They are doing it at broad daylight when there is no one on the property, and there has recently been a dramatic increase of agricultural equipment and livestock stolen. With a fragile economic situation and with robbery festering in our country, purchasing a farm surveillance camera system becomes even more necessary. Although you may focus on outside thieves, sometimes your employees are the ones committing the crime especially if you have a large farming operation.
While each operation is unique in every way, a Surveillance System becomes an important investment that has large benefits to make a difference. Fortunately, there are numerous options and features available at affordable prices. This technology could and will make all the difference in how you farm. No more restless nights sleeping with your live stock. No more anxiety over stolen equipment or livestock.  No more wondering if your employees are doing their jobs or stealing from you.  With countless applications and positive results, these camera systems are paving the way to better security, stress-free farming, and safer lives. Next time you have some time come and visit SecurityCameraKing.com or give us a call toll free at 866-573-8878.