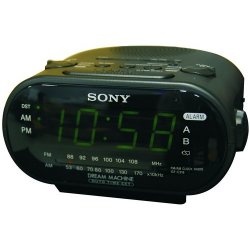 There are times when covert camera monitoring and recording are necessary and one of the best devices for this purpose is a hidden camera with SD card. Thanks to recent technological advances in the computer world as well as in general electronics, a camera can be made as small as to fit in the shell of an average writing pen.
When it comes to the appearance of a hidden camera with SD card, there are many types from which to choose. These cameras come in "bare-bones" mini versions, where the camera is basically undisguised but is small enough to be hidden, to disguised versions that look (and often times function) as clocks, mirrors, safes, stuffed animals, and many more.
But what exactly is a hidden camera with SD card and how is it able to work? We'll answer those questions and more in the following article.
The secret behind the success of the hidden camera with SD card is its incredibly small size. Another technological feature is its relatively low demand for power consumption. Yet another is the ability to save digital video images to an SD card, a relatively small device that can pack a big punch in memory capacity these days. Let's start from the beginning.
A digital video security camera system works by capturing color digital video images with the camera, transmitting those images to the Digital Video Recorder or DVR unit, and saving them on the DVR's hard disk drive and or displaying them on a monitor. Technically, a monitor is only needed for the system to set it up; that is, fine tune and adjust initial settings. However, if the user wants to monitor the digital video live (or later) the monitor will be needed. The important point here is that a digital video system can consist of just a digital video camera and DVR.
Basically that's exactly what a hidden camera with SD card is; a digital video camera with a DVR. The key component of the digital video camera is the sensor that is used to create the digital video image. One of two different types of sensors, a Charged Coupled Device or CCD or a Complementary Metal Oxide Semiconductor is used. Generally speaking, a CCD provides the highest quality image at the price of power consumption while a CMOS provided a good quality image at a much lower demand for electrical power.
As technology continues to increase, the power demands for the CCD become much less and the quality for the CMOS becomes even better. Since many hidden cameras with SD card are standalone units placed inside other objects to disguise their appearance, power consumption may be an issue. For that reason many hidden camera with SD cards use CMOS sensor chips.
Although the CCD and the CMOS work a little differently, they both produce the same outcome, a relatively high-quality digital video image. They do this by transferring light images into electrical impulses. These impulses can be measured and compiled into data that creates a digital video image.
One of the most impressive features of digital video cameras is that they can produce these high quality digital video images with a CCD or CMOS the size of a square that is only 1/4 inch! In addition, a wide angle lens is usually used to focus the image on the sensor and these lenses are often as small as 3.7 mm in diameter. Obviously, the small sensor chip and lens combination "paves the way" for camera to be used in other devices as a hidden or disguised camera.
After the camera has created the data for a digital video image micro-circuit technology take over from there. First, an on-board analog-to-digital converter chip transfers the analog data into digital data. Then another circuit compiles and condenses the data to create a digital video file. The digital video file is saved by the DVR, however this cameras DVR records to an SD (Secure Digital) card instead of a hard disk drive.
SD cards are non-volatile memory containers that are used in many electronic devices such as cameras, cell phones and MP3 players. All the user has to do is remove the SD card, plug it into their computer, and download the digital video file created by the hidden camera with SD card.
On-board power for hidden cameras with SD cards may be supplied by a battery, or the camera may actually tap into the power of the device in which they are hidden.