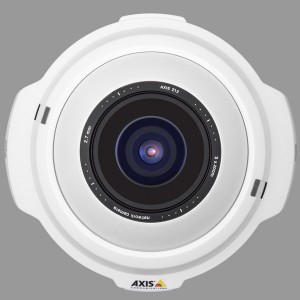 Security cameras for many homeowners and businesses are merely a part of ownership today. In fact, they are so common many simply take them for granted. However, as common as they might be, any camera system must be chosen wisely. The reality is, that some people may assume that a camera prominently displayed, will solve their security problems. Subsequently, cameras are installed and forgotten about. Practically speaking, any camera, regardless of quality and capabilities, will provide some level of security. When cameras are present, they tend to restrain people, and can prevent certain crimes.
There Is More to a Camera than Meets the Eye

A Ptz security camera or one that pans, tilts and zooms is a high quality camera that literally provides 360 degrees of coverage during the day or night. Camera systems are advanced to the point where they can be controlled remotely, as well. The systems are self-contained and are capable of working independently or on a network. They have digital zoom, and can track movement 360 degrees side to side which is called pan, and up to 270 degrees up and down, which is tilt. Many models are also capable of recording in full color.
High quality cameras will be self-contained, which means they have an internal memory, can record in low light and will operate in any type of weather. For extreme temperatures, the camera has on board heaters and fans. These cameras are ideal for monitoring people or vehicles in outdoor settings year around. Locations would include tollbooths, entrances to factories and even sports stadiums. They can be remotely viewed using several different platforms, as well. Many times, it is necessary to scan faces of people at large events. The cameras can transmit in real time, using Wi-Fi to a single computer or a network of computers. The images can be recorded using the computer's hard drive or a dedicated digital video recorder or DVR.
Why Do You Need Pan Tilt and Zoom

It is quite easy for anyone to avoid a camera in a fixed position. People can easily move out of the viewing angle. Fixed cameras are however, ideal for hallways, elevators and small rooms where individuals cannot move out of range. Having a Ptz security camera ensures that regardless of the location, all angles are covered. Intruders cannot sneak up on one, so to speak. Once the camera notes movement, the camera's view cannot be avoided by moving in one direction or the other. Additionally, individuals cannot crouch below view either. Having zoom capability brings a person's face, or any object they may be holding, into view.
Cameras that pan tilt and zoom provide more security at entrance points. Homeowners want to know who is at the front door before opening it. Having the right camera installed ensures they have a clear view of anyone standing there. People cannot move in under the view or sidestep the lens. By using the remote zoom capabilities owners can focus on the visitor's face, and hands. Focusing on the hands determines if they are carrying anything that would cause concern.
Cameras with Ptz capabilities are essential in banks, retail and convenience stores. Their job is twofold, to monitor customers and employees. It is important to be able to track cash transactions. In many cases, a dedicated camera with a digital zoom is used for each register. The camera's only job, in some cases, is to monitor the cash drawer. Large businesses many times have cash counting rooms where zoom capabilities are critical, as well. The rooms will also have cameras that continually pan and tilt.
Ptz Security Cameras Are used Worldwide for A variety Of Reasons
Law enforcement routinely employs these types of cameras at airports, and other public arenas. They in most cases will focus on facial images and compare those images to a database. The use of facial recognition software is quite common in law enforcement today. This practice is much more prevalent in Europe, which claims to use the cameras and software to track terrorists.
To put it in perspective according to the market research firm, IMS over 30 million surveillance cameras have been sold in the United States in the past ten years. According to Popular Mechanics online, this amounts to approximately four billion hours of video footage each week. Cameras of all shapes and sizes exist in public and private. Predominantly they are used to catch people in a criminal act, track employees at work, check on babysitters and provide personal protection to homeowners.

Where to Begin When determining A Camera's Location
You may own a small business with a front and back entrance. Should the camera be placed inside covering the door or outside scanning the sidewalk? To capture the image of anyone breaking in the front door, a camera must be located over the entrance outside. The dome style with motion-activated pan, tilt and zoom with night vision is ideal. The camera will also provide coverage if the business wishes to display products and goods on the sidewalk during the day. The back entrance should of course have the same dome camera mounted outside over the back entrance. A Ptz security camera should be located to cover the cash register, with its angle adjusted to view any employee or customer standing at it. Additional tilt, pan and zoom cameras should be positioned to cover the sales floor. You must decide whether additional cameras are needed for the stockroom or storage areas.
As the owner, you may not be there during business hours every day. You can remotely view and operate a wireless system. Using the camera's Wi-Fi capability, you can view it through your home computer. The cameras can be set to transmit to a computer, which you can access from any other computer or smart phone. This allows you to view in real time what is happening at the business. You can by remote control, zoom, tilt and pan any camera from your computer.
Larger businesses, such as warehouses and retailers have enhanced their security through the proper use of cameras, as well. Strategically placed pan, tilt and zoom cameras have reduced thefts by employees and customers alike. Essentially, no business is immune to theft by their employees. Having the right surveillance equipment in the right places can reduce costs.
Inventory shrinkage through thefts and mishandling of the product will be reduced. In some cases, recorded images can be used to defend against liability or workers compensation claims. Shoplifting is a common occurrence and without video evidence, a shoplifter could walk free. This of course, would increase the overall cost of doing business. The pan, tilt and zoom capabilities play an important role in verifying the identity of individuals.
Homeowners place a high priority on security. With busy work schedules, it can be nerve wracking trying to stay connected with everyone. However, having security cameras installed can ease the burden somewhat. You as a parent can check in anytime of the day or night to view real time images of your home and family. Location and types of cameras are a crucial part of home security.
After the decision has been made to install a Ptz security camera, the next step is location. The front entrance is an obvious choice. A camera that can pan, tilt and zoom and record in low light is important for this critical area. Owners can inspect any visitors before opening the door. They can zoom in on their face, hands and look for any other individuals lurking nearby. With 360 pan capabilities, no one is out of the camera's view.
If you have a large estate, you can place one at the gate entrance. Leave the gate shut until you have visually inspected the vehicle and occupants using the security camera. Cameras with a zoom feature can also be used to capture a vehicles license plate. Having the plate number is generally only beneficial to law enforcement. However, many gated communities use plate numbers to identify occupants of the community. Having a camera that can capture a plate number may prove to be beneficial at some point.
Larger areas can be monitored more easily with less equipment. Cameras that have a full range of motions will reduce the number of cameras needed. However, the overall range of the camera must be taken into account. Larger areas can be covered by staggering cameras at overlapping intervals.
Place a camera so that the back and side yards are being monitored. Criminals of course many times will attempt break-ins from the back of the house. It is important that their image be clearly recorded for investigative purposes. Obviously, it is every homeowners hope that the camera will scare them off, but at times, this is not the case. That is why having the right camera in the right place is important.
Inside the home can be as important as the outside. Having a baby sitter or nanny inside your home to watch your children is a very common practice. You as a parent must use whatever means necessary to ensure your children are protected however. This means cameras must be placed so you can view how they are being cared for in real time, at any time.
Cameras are simply becoming a part of everyone's life. They provide security to families and property, and reduce operating costs for many businesses. Choose carefully when purchasing a Ptz security camera. Buying the right one today will prevent you from having to upgrade in a few months. Consult experts on the finer points of security, and do your research.