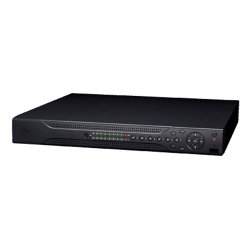 If you are looking for a digital video security and surveillance system, you should be aware of the more common camera security system features. Recent advances in digital video camera technology, digital video processing technology, and digital video storage capacities have provided an abundance of useful features and options.
Today's camera security system features allow the user to have a complete standalone system, a system that can work using a personal computer to replace some of the components of the system (usually resulting in a less expensive system), or a system that can be remotely viewed and controlled via the internet. In addition, most contemporary security camera systems are component systems; that is, the individual parts of the system can be mixed and matched without regard to type or manufacturer with relative ease so the user can create a custom designed system to suit their needs.
Today a typical digital video camera security system features one to several cameras, a processor/Digital Video Recorder or DVR, and a monitor. Let's examine the camera security system features by looking at the two main components; digital video cameras and processor/DVRs.
Digital Video Cameras
These cameras have a variety of options or features including:
• Specifically made for indoor or outdoor use
• Wireless technology, eliminating the need for a video transmission cable
• Powered by rechargeable batteries (this feature combined with wireless transmission technology makes these cameras truly wireless)
• Light Sensitive Day/Night vision that can produce high quality video images in very low light conditions
• Night vision infrared that can produce high quality black and white video images in total darkness
• Audio recording
• Pan-Tilt-Zoom (PTZ) functions-combined with software or circuit programming these cameras can "track" or "follow" objects
• Motion activated-these cameras do not begin capturing images until a motion detector senses movement
• IP (Internet Protocol) Ready-these cameras have their own built in server and can be networked using the internet
• Hidden or Disguised Covert Cameras-these cameras are so small they can be easily hidden in other objects or the cameras are built already embedded or disguised within other objects
Processors/DVRs
The processor/DVR handles several tasks and is the "brain" of the system. The processor handles the digital video signals sent by the cameras and uses a COmpression/DECompression or CODEC utility to make the digital video files easier to handle. It may also handle other functions like motion detection or PTZ controls. Finally, the DVR is equivalent to a personal computer's hard disk drive. It stores the digital video files for archiving or later use.
One of the main features of this unit is the number of channels or cameras it can handle at once. Most units offer 4, 8, or 16 channel capability.
Camera security system features for the processors used today offer a variety of different CODEC utilities. There are many other choices for CODEC utilities including H.264, MPG1 to MPG4, MOV, and DIV to name a few.
The DVR's main feature is its storage capacity. Currently DVRs can be purchased that have storage capacities ranging from Gigabytes to Terabytes. As computer hard drive technology increases, storage capacity seems to increase and price usually decreases.
The processor/DVR unit is much like the case of a desktop computer. In addition to the features already mentioned these units may have additional bays or slots to add additional PCI cards or hardware. Common optional features of this type include CD/DVD writers or Flash Card writers that can copy the digital video files from the DVR to more portable media. This is useful for providing the video to police, insurance agencies, etc. or simply for archiving.
Another camera security system feature for the processor/DVR is a computer PCI card that works as a processor/DVR or utilizes a typical personal computer as the processor/DVR. This feature is great for residences because it normally reduces the cost of the system considerably.
As you can see, there are many different camera security system features existing today. This should give you a good working knowledge of the most common features that are available for your use and that will allow you to design your own custom component system.