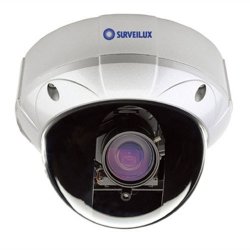 Security Camera King offers a well rounded selection of digital video small business security systems.  These systems can provide protection, deter illegal activity, and document any vandalism, theft, or other activity in high-quality color full motion video.  The systems are easy to operate, easy to set up, and easy enough to install yourself if you so desire.
Any business needs security protection, regardless of how big or small the business may be.  Of course, if the business is large enough, it may even have its own security department or security team.  Another option would include contracting the security to an independent security and protection agency.  However, small businesses, especially those that are in the beginning stages of their development, can't afford these options.
Yet security is still a definite necessity to protect the interests of the business, its property, and its employees.  What is the solution?  Small business security systems can fit this need at a small business overhead price while providing big business security advantages.
Security Camera King offers four different small business security systems based on the number of cameras or channels in each system.  We carry 4, 8, 16, and 32 channel digital video systems.  Each system comes with the designated number of vandal-proof day/night infrared vision dome cameras, the necessary power supply for the cameras, cables, connectors, and of course a Digital Video Recorder or DVR.
Our 4, 8, and 16 channel small business security systems are further divided into three major groups each, depending on the type of DVR selected.  We offer the Elite Mini, the Elite, and the Ultimate brand DVRs.  For any one of these channel groups we actually offer 6 different system packages.  For example, for a four channel system we offer two system packages for the Elite Mini, two for the Elite, and Two for the Ultimate.
The differences between small business security systems packages with the same DVR type are cable and power supplies.  For the complete Four Channel Elite Mini HD DVR Security Camera Surveillance Packages we offer one package that includes a four channel space saving power supply with four plug and play cables.  Our second Four Channel Elite Mini HD DVR package includes the same DVR and cameras, but instead offers a four channel power distribution box, one box of bulk RG-59 18/2 Siamese Cable, four power leads, and connectors.
Each of our DVRs comes with an astounding variety of standard features.  The major difference between our Elite Mini and the Elite and Ultimate DVRs, is that the Elite Mini does not have a CD/DVD writer.  However all of our DVRs provide High Definition Outputs, the latest and most efficient CODEC (COmpression/DECompression) utility, H.264, built in Web server, email alerts, and Smartphone accessible technology.
The Internet options are especially helpful in small business security systems because many small business owners like the opportunity to monitor their systems remotely while they are conducting other business related tasks or even while they are on vacation.  You can use the Web browser access from your home computer to view each of your small business security system's digital cameras and if you are on the road, anywhere in the world that Internet access is available via a Smartphone, you can view and even control your system via your phone using one of our free applications.
Although the Elite Mini does not have a CD/DVD writer, it does allow you to make backup copies using a USB thumb drive.  The Elite and Ultimate DVRs provide a CD/DVD writer for you to use to back-up your recorded footage or copy specific portions of it to distributable media to give to police, insurance companies, etc.
Security Camera King also recognizes that every small business has its own specific security requirements.  That's why we offer our systems with component changes and upgrades (some may be an additional charge).  This provides you with the opportunity to purchase a complete system, tailored to your specific security needs, at a reasonable discounted packaged system price.
Since you can actually save costs for your small business by installing your own small business security system we also provide support from the beginning to the end of the process.  Our systems are easy to install and come with all the manuals for the components that describe hook-ups, features, set-up procedures, etc. but we realize that may not always be enough.  That's why we offer free complete support from design of your system through installation, setup, and use.