The field of security camera and video recording technology is changing every day. Advances are constantly being made. Sometimes change can happen so fast that there's a need to merge different technologies into a single device, especially when there's a need to support older technologies because it still may be in heavy use.
In the security tech world, this is where the Tribrids come in.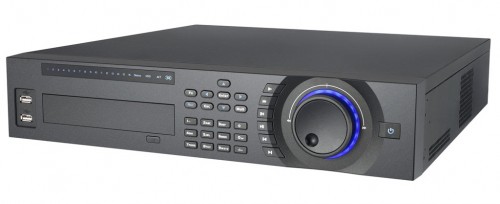 The basic concept behind "Tribrid" DVRs aren't a exactly new. Far from it. Previous to the release of Tribrid DVRs, there were Hybrid DVRs. Hybrids are capable of streaming and recording both standard analog and IP Network cameras. The Tribrid simply introduces the ability to now have HD-CVI cameras (itself a bridging of technologies) in addition to those analog and IP cameras.
So lets take a quick look at each of these camera styles.
Analog Cameras
Analog camera technology goes back a long way. A very long way. Decades in fact.
Most modern analog cameras max out about 960H resolution, which, though better than older analog cameras, still doesn't allow for much image detail.
Older Analog CCTV security cameras capture an analog video signal and transfer that signal over Siamese (coax) cable to the DVR, the recorder then converts the signal from analog to digital, compresses it, and stores it on a hard drive.
Currently, the only real advantage analog cameras offer is that they can be acquired fairly cheaply.
And because they've been so common for so many years, odds are most businesses have a few lying around, or even still have them currently in use. And while they can offer a baseline level of security, they're quickly being replaced with their newer, smaller, sharper, higher resolution descendants.
HD-CVI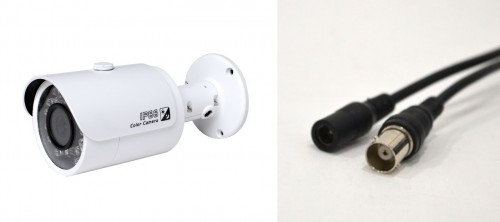 HD-CVI is a brand new bit of technology which stands for High Definition Composite Video Interface. It combines the best of both analog and high definition (HD) technologies. Until very recently, standard analog CCTV video maxed out at 960h resolution. The only way to get higher resolution would require completely swapping out the old system, including wiring, and switching to an HD compatible format.
Using a video transmitter / receiver, HD-CVI can transmit up to 1080p resolution uncompressed video and audio over a single ordinary standard CCTV coaxial cable (instead of needing separate cables for video and audio) over larger distances than HD-SDI or Network IP, without the latency and lag issues that can notoriously plague those formats.
One of the biggest advantages HDCVI tech brings to the table is it allows anyone that has previously installed analog cabling to leave their cable and power in place and upgrade to High Definition which saves on having to re-wire.. an incredibly practical and resourceful bit of innovation.
Network IP Cameras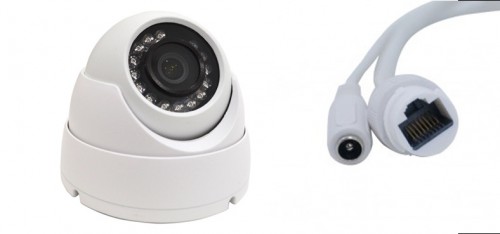 One of the most important changes in the security camera field in recent years has come from the incorporation of ONVIF standard. So just what the heck is ONVIF? ONVIF is an acronym for Open Network Video Interface Forum, which is industry forum for developing a universal global standard interfaces of IP based physical security products. In short, it means that no matter which camera, digital video, or network manufacturer you buy from, if they're ONVIF compatible, they'll all be cross compatible.
Network IP cameras are sort of distant cousins to their older analog relatives, as they do actually capture an analog image. But, that image is then, almost instantly, converted to a digital signal inside the camera, and then that digital stream is sent through the "Local Area Network", or LAN, through your Ethernet cable. The power supplied to the camera over the same cable is through Power-Over-Ethernet (POE).
So essentially, Network IP cameras can be accessed easily over the internet via your NVR. They can even be aimed (in the case of Pan Tilt Zoom, or PTZ cameras) or adjusted via an software app from your cell phone or tablet device, making these cameras some of the most versatile and configurable on the market. In addition, they are able to transmit BluRay DVD quality video (1080p), and in with some cameras, even higher than that.
Keeping it simple
For all complicated technology that goes into a Tribrid, they couldn't be easier to use. Actually, it's almost exactly the same as using a traditional DVR or NVR, they typically use the same type of graphical user interface, or GUI. The only difference being that you'll simply be getting all the features and inputs that would normally be separated in other DVRs or NVRS merged into a single unit.
Storage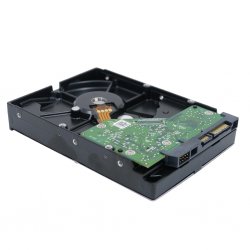 One of the most crucial elements of any security system is storage. If you don't have enough storage space, you'll constantly need to be rewriting your old footage, or lowering the quality of the image inside the settings of your DVR/NVR, which will no doubt cause you to miss crucial details in your footage.
Luckily, even the smaller model Compact Tribrids can hold up to 4 hard drives, each up to 6 terabytes each… so with the smaller version, you'll have a total capacity of 24 terabytes. Full size Tribrids can hold up to 8 (!) hard drives.. that's a whopping 48 Terabytes of video data. In simple terms.. if you connected eight HD cameras, you could record up to 98 (24 hour) days of hi def, 1080p video, at 30 frames per second. Or if you connected cameras to all sixteen channels, you could record up to 49 days of uninterrupted HD video.
Furthermore, if you decided to back down the footage to, say D1 resolution, you could get over 230 days of recording time at 30 frames per second.
To determine just how much storage you need, and how long you'll be able to record, check out the hard drive storage calculator.
All In One
Tribrid DVR's are basically the all in one, "one stop shop" that will essentially take on whatever syle of cameras you have at your disposal, and are especially useful for those that just don't want to go thorough the hassle of replacing their wiring, or just don't want to throw out their old security cameras. Whatever your video recording needs, the Tribrid can handle it.