Most covert security and surveillance monitoring systems use a hidden color camera. There are definitely useful times when covert digital video recording is necessary and thanks to 21st century technology, the equipment for this purpose is not only available, but reasonably priced as well.
What makes a hidden color camera possible? The extremely small but highly accurate and efficient parts including, not only the mechanical (lenses for example) but the electronic (sensors, digital-to-analog converter for example) components of the camera as well, have yielded a miniature but powerful product that is easily hidden or disguised.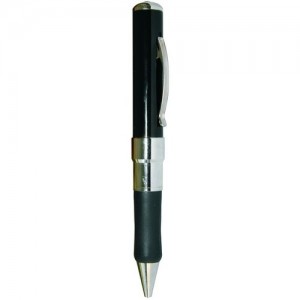 Hidden color cameras can be a component as part of a larger digital video security and surveillance system or they can be a miniature system all contained in one object. A digital video security system may consist of several different devices, but generally a basic system has three components that include the camera or cameras, a Digital Videos Recorder or DVR unit that also contains the Digital Signal Processor or DSP, and one or more monitors.
The digital video hidden color camera captures video images that it passes on to the DVR unit. The DVR unit's DSP compiles the digital data sent to it by the camera can creates a digital video file that can be viewed on a monitor or saved on the DVRs hard disk drive for later viewing or archiving.
If the hidden color camera is an all-in-one unit, it usually consists of the camera and some sort of DVR. Thanks to Integrated Circuit (IC) chip technology, the necessary electronic circuitry and be constructed small enough to create a stand-alone hidden color camera that can be placed inside a typical ball-point pen casing.
Standalone all-in-one miniature hidden color camera units do not contain all of the components or sophisticated circuitry of their typical full size standalone cousins. Therefore, there are certain limitations for these smaller units. For example, the DVR used in a ballpoint pen version of a hidden color camera will obviously not have the storage capacity of a full size DVR unit with a hard disk drive.
Often, objects as small as a pen have their own limited built in electronic memory chip. Since their normally is a limitation on space, the memory chip is often limited to a relatively small capacity. Another option if the hidden color camera device is large enough is to use various types of portable memory media such as SD cards or other types of flash memory media.
In addition, these all-in-one hidden color cameras usually have a reduced resolution to conserve on file size as well. Their power source may be as small as a watch battery or they may be connected to an external power source via a pair of small wires. Nonetheless, these miniature cameras still capture good quality video and our excellent choices for covert security and surveillance purposes.
Security Camera King offers a wide variety of miniature standalone hidden color cameras for purchase. If you are interested check our "Hidden Camera Systems" and "Hidden Security Cameras" section by clicking the on "Security Cameras" then "Hidden Camera Systems" and also "Hidden Security Cameras" on the our navigation bar on the left. Just some of the systems we offer in addition to the "Hidden Pen Color Camera With Audio" include the "Portable Lighter Hidden Camera With Built-IN DVR & Audio," the "Sunglasses Hidden Camera with Built-in DVR & Audio," and the "Portable Car Key Hidden Camera with Built-In DVR & Audio."
As mentioned earlier, hidden color cameras can also be one of the components of a larger, full-size digital video security and surveillance system. These devices are just cameras; that is, they do not usually include a DVR or any other components of a digital video system. They normally connect to the system either by a video transmission cable or wirelessly.
Wireless hidden color cameras have the extra advantage of being placed just about anywhere. These cameras are also small enough that in addition to being disguised as other objects, they can be mounted alone in areas or positions that keep all but the lens of the camera hidden.
If you are interested in purchasing one of these hidden color cameras, in addition to the two on-line catalog pages mentioned above under the "Security Cameras" heading, also check out our "Wireless Hidden Cameras".